ChainBytes, a leading BTM manufacturer, has been at the forefront of this trend, providing users with reliable, durable, and user-friendly machines. In this article, we will take a closer look at the future of the ChainBytes Bitcoin ATM and how it will continue to evolve to meet the changing needs of users.
The Growth of the Cryptocurrency Market
The cryptocurrency market has been growing rapidly over the past few years, with the total market capitalization reaching over $1.5 trillion in January 2021. This growth has led to an increased demand for convenient and accessible ways to buy and sell cryptocurrencies, including through crypto ATMs. As more people become interested in cryptocurrencies, the demand for BTMs will only continue to increase.
However, while the past year may have been the harshest period for crypto, there's no denying that it will continue to rise in the future now that more people realize the fundamentals it provides when compared to the current fiat money such as the US dollar.
From 2023 and beyond, it seems like cryptocurrency is refueling to go back into orbit soon. As it goes higher, more people will want to join in on the crypto hype. They can either go through all the hassle just to register for an online exchange…OR they can go to a Bitcoin ATM near them. That is why having a Bitcoin ATM business could be a great decision for anyone looking to cash in on not just the crypto trend but in the long term when it could possibly become the new era of money.
The Advantages of Using ChainBytes Bitcoin ATMs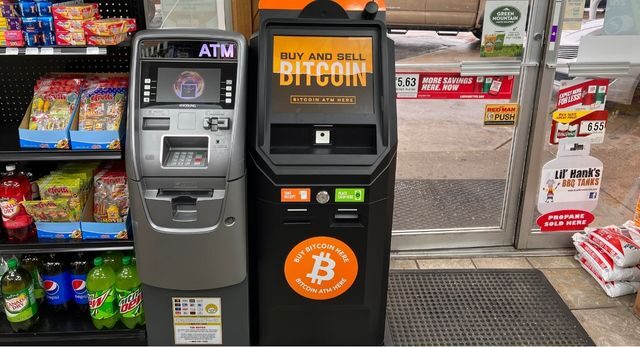 One of the key advantages of using ChainBytes Bitcoin ATMs is the ease of use. The machines are designed to be simple and user-friendly, allowing even those who are new to cryptocurrencies to buy and sell easily. In addition, ChainBytes BTMs are high-quality hardware machines packed with innovative, cutting-edge software features.
ChainBytes Bitcoin ATMs in operator fleet are easily managed via online platforms with the help of a handy Dashboard program and have one of the best backend office software on the market. The back office platform is built with the operator in mind, and it provides live information from the entire fleet of machines, customers, the status of the network, reports, and much more. The ChainBytes back office software provides an easy way for operators to stay on top of their operations at all times.
Another advantage of using ChainBytes Bitcoin ATMs is their slick modern look and additional hardware components like a top screen. The added on the top screen allows operators to easily use the screen and promote their operation or sell add space to local businesses and create an additional revenue stream. Not only do they look techy, but they are approachable enough even to someone who is not big on tech stuff.
Providing Convenience for Customers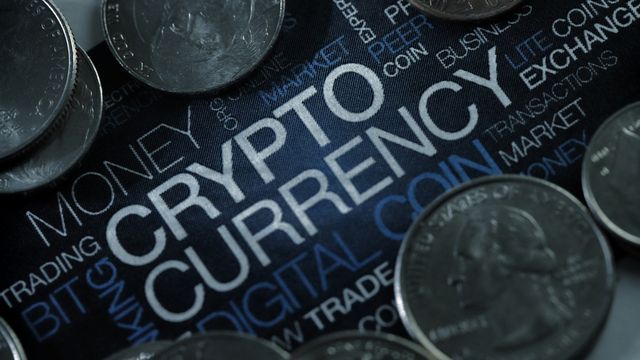 Considering that the operators are usually placing the machines in convenient locations, making it easy for customers to buy and sell cryptocurrencies using cash at any time, this also means a lot of eyeballs on your machine, which equates to higher revenue potential.  This accessibility is also extremely important for tracking those potential new customers who are just starting to explore the world of cryptocurrencies and who need a convenient and accessible way to get started.
Bitcoin ATMs are the most convenient way to purchase Bitcoin; they are placed locally and have little barrier to entry for new clients. The ChainBytes machines are easily configurable, and operators can set their own fees and revenue models for their business.
On top of all, the crypto machines are fast. Depending on the purchase size, the customer may need just under a minute to buy Bitcoin.
The Future of ChainBytes Bitcoin ATMs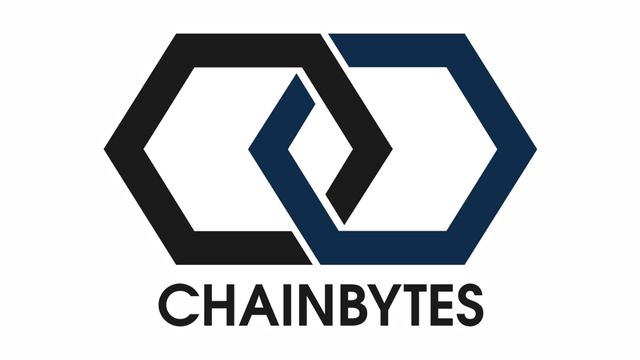 As blockchain technology and the cryptocurrency market continue to grow, ChainBytes will continue to innovate and evolve its Bitcoin ATMs to meet the changing needs of users. This will likely include the integration of new cryptocurrencies if the market demands it as well as the implementation of new innovative options and services the kiosk will be able to offer in the future.
One of the major trends in the cryptocurrency market is the increasing popularity of non-fungible tokens (NFTs). ChainBytes is well aware of this trend and is likely to integrate support for NFTs into their BTMs in the near future. This will allow customers to easily buy or sell NFTs using their BTM, further increasing the convenience and accessibility of cryptocurrencies.
Another trend in the cryptocurrency market is the increasing importance of security and privacy. ChainBytes is well-equipped to meet this demand, as their BTMs already use the latest in encryption and security technologies.
In the future, we can expect to see even more advanced features integrated into ChainBytes BTMs, further enhancing the platform.
We plan to lead the Bitcoin ATM market with innovations and, as always, remain the leader in the quality and longevity of hardware components built into our kiosks.
Other than passive revenue streams for operators, ChainBytes wants to make onboarding to crypto easy for everybody. The most non-tech-savvy person who has never used a Bitcoin ATM needs to be able to walk to the kiosk and get their bitcoins with ease.
How This Affects You and Bitcoin ATM Operators in the Long Term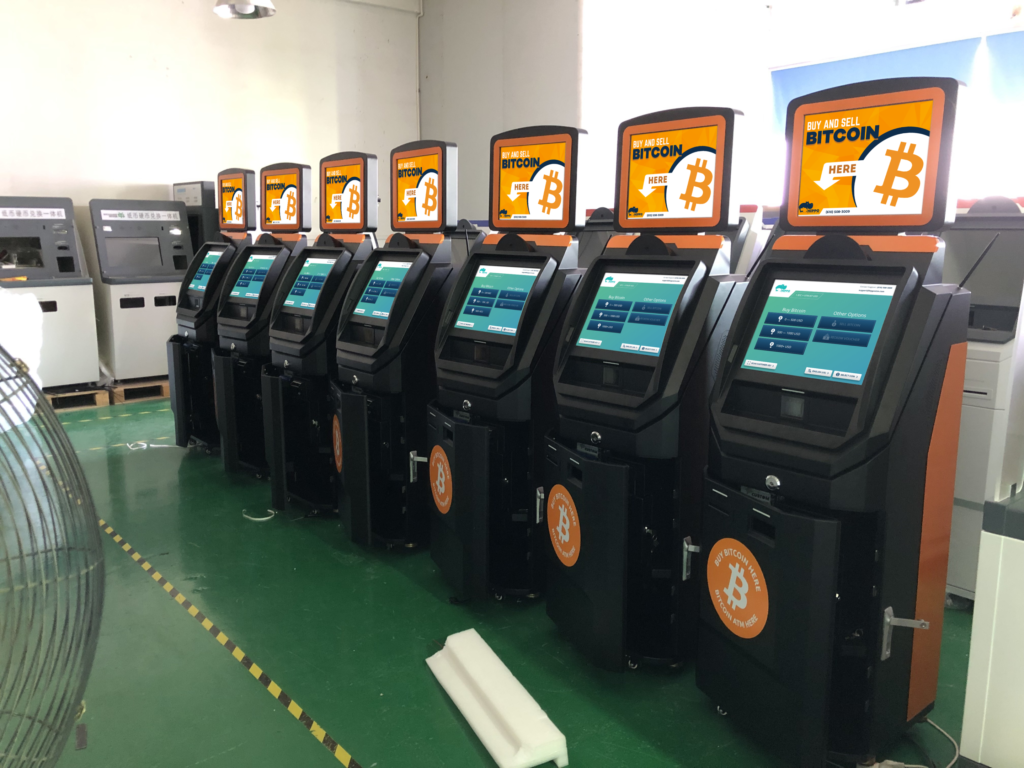 Bitcoin ATM operators are fairly new to the current economy, and being one today will give you an advantage in the long term. As more people grow accustomed to Bitcoin and the existence of digital assets, the crypto ATM market demand may soar in the future.
For example, El Salvador is one of the first countries in the world to use Bitcoin as a legal tender. As such, the desire for crypto ATMs skyrocketed.
In the US, the topic of cryptocurrency is still divisive among people, although the country holds one of the highest transaction volumes that involve Bitcoin and several other tokens.
If you happen to be one of the early operators of the Bitcoin ATM, you may find yourself swimming with good foot traffic as visitors will come to your kiosk to do Bitcoin transactions.
Plus, if people are looking for a Bitcoin ATM through Coin ATM radar, your location will light up like a Christmas tree. More visitors means more revenue for you.
Conclusion
In conclusion, the future of ChainBytes Bitcoin ATMs looks bright.
As the cryptocurrency market continues to grow, ChainBytes will continue to innovate and evolve its BTMs to meet the changing needs of users. With its focus on ease of use and ease of operation, ChainBytes Bitcoin ATMs are poised to become even more popular in the years to come.
Buying Bitcoin using cash or selling Bitcoin for cash never has to be complicated and long, which is why we created crypto ATMs that are easy to use, easy to own, and easy to operate.
If you plan to operate a ChainBytes Bitcoin ATM, don't forget to check the BTM compliance  website and KYC/AML compliance services for Bitcoin ATM companies.  For other inquiries or if you want to browse the different machines, click here.
Follow us on Social Media: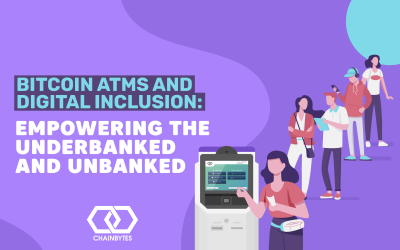 Introduction As our global financial system continues to transform, spurred by the advent of financial technology, there's a rising focus on bringing cryptocurrency to all corners of society. However, a significant portion of the population - the underbanked and...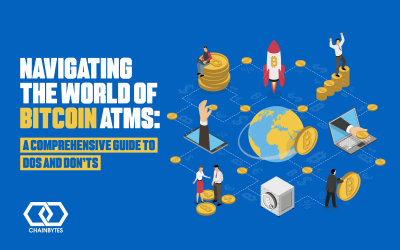 Introduction As the world of cryptocurrency expands, so does the infrastructure supporting it. Bitcoin ATMs have become one of the most sought-after services in the cryptocurrency ecosystem. With over 19,000 Bitcoin ATMs operating globally, it's crucial to know how to...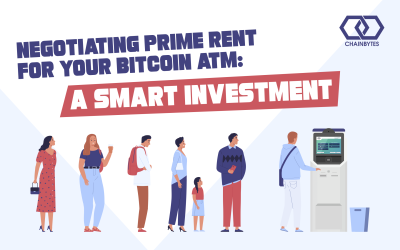 Learn about rent prices for Bitcoin ATM locations and how to negotiate the rent with potential store owners. In this article, we are bringing the best practices for renting a Bitcoin ATM location.