Chainbytes Webinars
Reserve your spot now to listen to insights and
advice from our blockchain experts.
Zoom Webinar: Ask me anything!
7th September at 7:00PM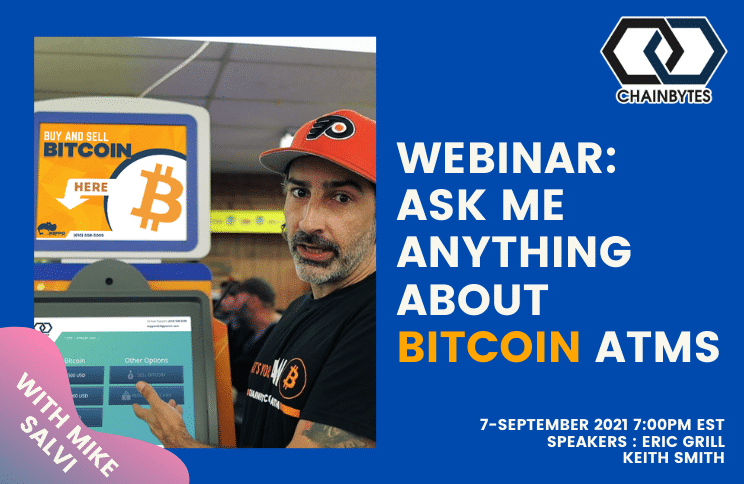 ASK ME ANYTHING ABOUT BITCOIN ATM
Join our experts in an exclusive webinar covering all you need to know in order to start and successfully operate a Bitcoin ATM business.
Throughout the webinar, you'll have the opportunity to ask any questions, and our guests will be happy to provide information to your individual requests.