How to Start a Bitcoin ATM Business in
5 Steps
 WITH BITCOIN ATM KIOSKS BY CHAINBYTES
How to Start a Bitcoin ATM Business 
Steps to start:
1.    Buy Bitcoin ATM machines from chainbytes.com
2.    Register AML/KYC requirements, in USA with btmcompliance.com
3.    Secure a steady supply of Bitcoins
4.    Deploy Machine to a Location
5.    Service Cash
Starting a Bitcoin ATM business is easy if you follow the basic preparation steps. You need to get acquainted with the regulation in your area and find a banking partner. Open a hot wallet and find a good spot for your machines. While operating bitcoin ATM business you need to organize cash service. 
1. Buy Bitcoin ATM from chainbytes.com
Choose between Bitcoin ATM models and place the order by adding machines to your Cart and initiating order requests. Our team will get in touch in the next 24h. The invoice for the machine order will be sent to your email. If you have questions about the process of starting a crypto ATM business, or any step along the way you can contact our team of professionals who will guide you every step of the way. 
2. Register AML/KYC requirements, (if in USA) with btmcompliance.com
To operate Bitcoin ATM you will need to meet all local regulations. For operators planning the operation in the USA, company BTMcompliance can provide you with a written KYC/AML program, file for your registration with FinCEN as well as monitoring of transactions, clearing of flags and filing necessary reports to governing bodies. You can contact them via their website www.btmcompliance.com or you can request from our representatives to put you in touch with BTMcompliance officer.
3. Secure a steady supply of Bitcoins
Once your machine arrives, take your time to get familiar with all the functionality. Set up your bitcoin wallet for funding the machines, this wallet will serve as your Hot wallet machines will connect too. Store securely all of your passwords and keys. Assure to keep your bitcoin wallet secure. With our machines, you are the owner of the wallet and you are holding the keys.
4. Deploy Machine to Location
Find a suitable Hosting Location for your machine. High foot traffic locations with long opening hours are reported as locations with a higher volume of transactions.
5. Service Cash
Once the Bitcoin machine is deployed you will need to empty our machines of cash and place the cash at your bank account.
1. Buy Bitcoin ATM machines from chainbytes.com
2. KYC/AML program (in USA) with btmcompliance.com
3. Secure a steady supply of Bitcoins
4. Deploy Machine to Location
HOW A BITCOIN ATM BUSINESS WORKS
Bitcoin ATM business is only as good as the hardware and software which operators run. It's important that you can easily maintain your machines and have full control over your entire operation. We assured that the entire process of ordering, installing, and operating machines is simple, and you can be in business in just a few steps.
ChainBytes Bitcoin ATM machines are made for enterprise business and designed with durability in mind. While our software is created with simplicity and attention to end-users needs. We bring new features every couple of months and assure that our operators are one of the most successful in the industry, with some of the fastest ROI recorded.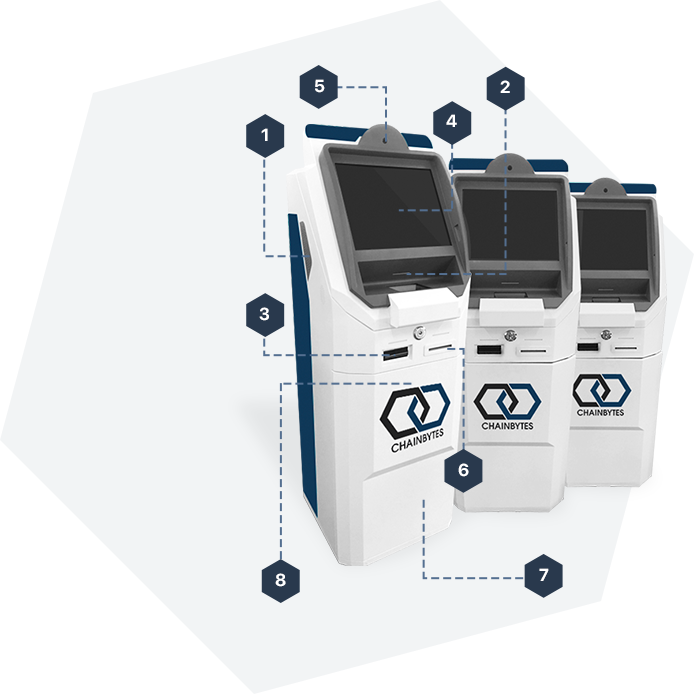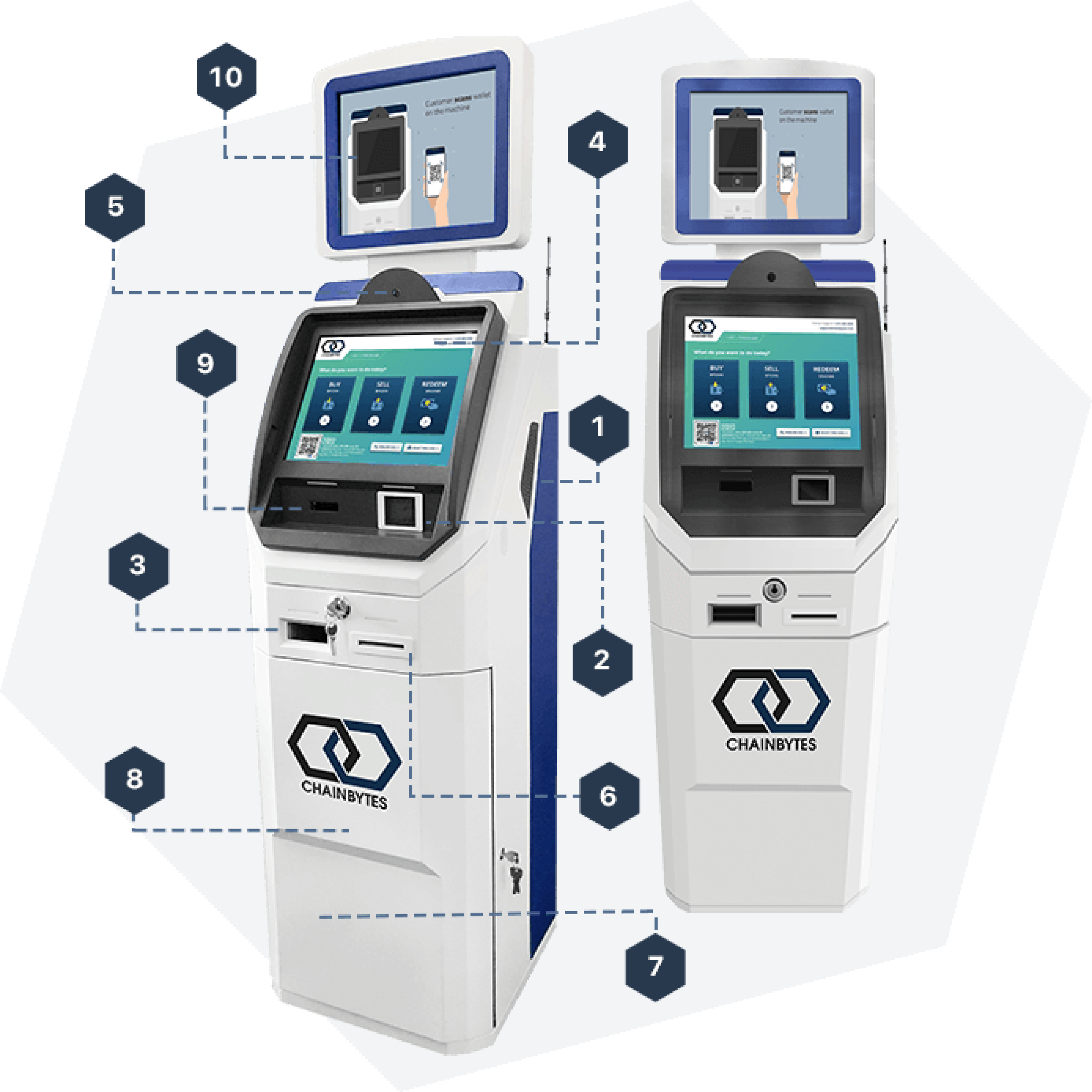 ChainBytes Universal + Top screen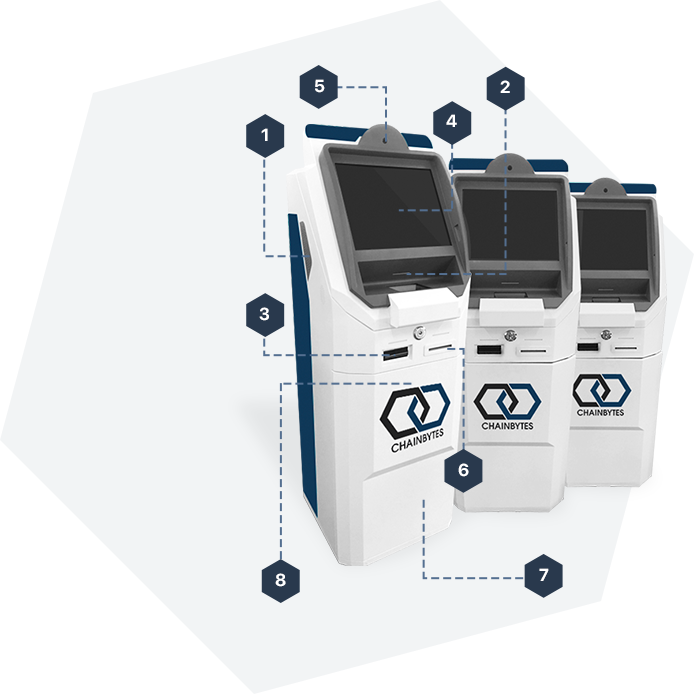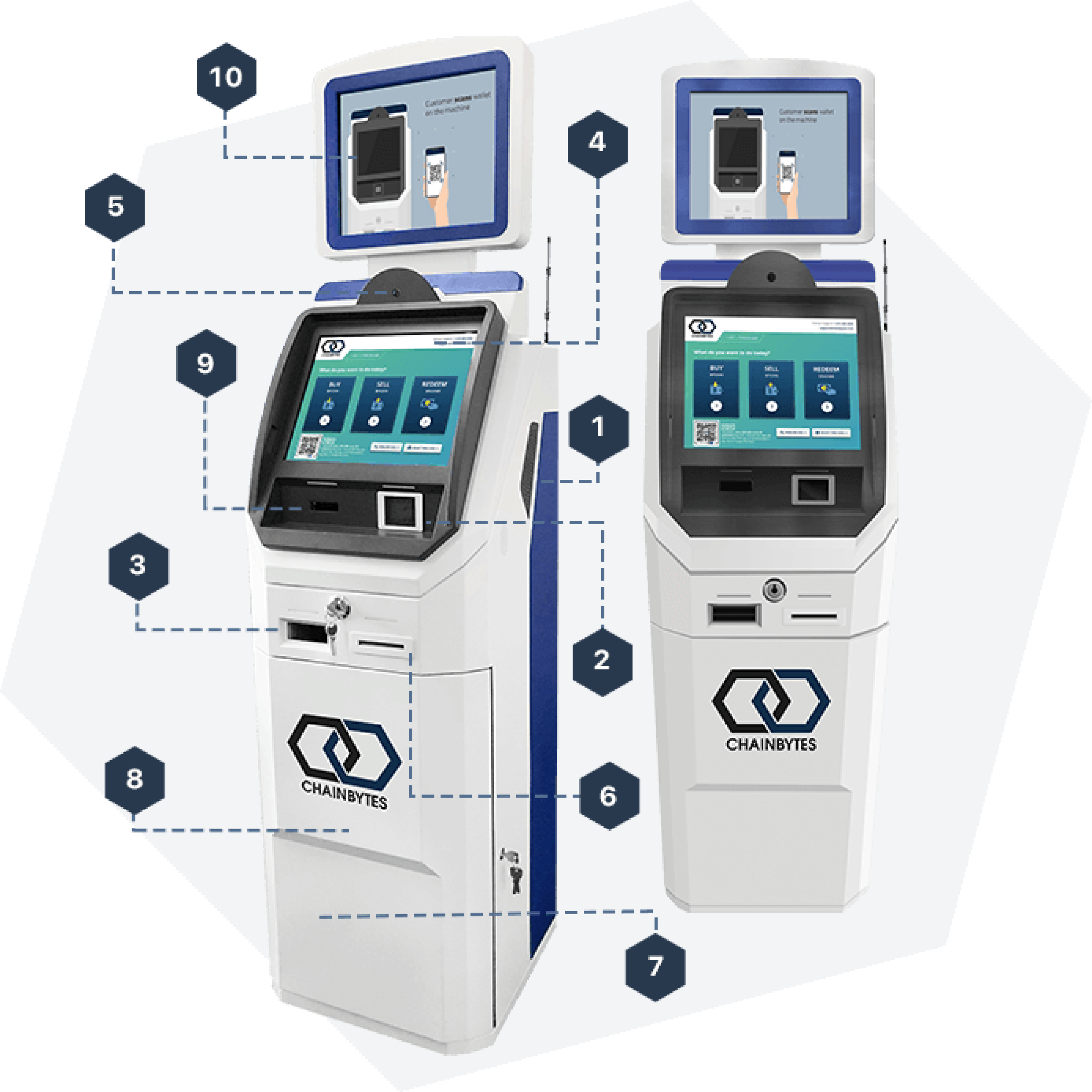 ChainBytes Universal + Top screen
BUY BITCOIN ATM KIOSKS BY CHAINBYTES
Starting Bitcoin ATM Operation is easy.
Watch these 4 videos to learn about the operational experience of two of ChainBytes Operators. In the video, the operators are giving us their take on the operation, operational costs, and profit from Bitcoin ATMs.
In the other videos you can see the Operator process for emptying cash from the machines, as well as how to check the status of the machines and see the cash available remotely and all via our back-office platform Dashboard.
Finally, the last video demos one of our 2-way Bitcoin ATM units, where you can see the hardware components of the machine.
ChainBytes Operators PreferredCoin and BcSystem Explains BTM Operation, Operational Bases and Their Take on the Day to Day Operation and Operational Cost



We tested several different manufacturers until we found a proper partner in ChainBytes. Our clients are extremely happy with the simple process of buy and sell. While we have more control over fine-tuning of operation with Dashboard then what we had with any other manufacturer.  

We got our machine from Chainbytes, and once it was set up, the process was very smooth. They took care of our compliance trough BTMcompliance and provided us with instructional brochures to place at the machines. Now it's pretty simple, just watching the transactions from our dashboard and making sure we have the machine stocked with enough cash and bitcoin

The process of operation is simpler then we could hope for. Machine installation took less than an hour and we were good to go. ChainBytes provided us with a checklist to follow covering all from purchase to deployment, operation, and marketing. They really made the process simple!  Thanks, guys we are happy customers.
 BITCOIN ATM KIOSKS BY CHAINBYTES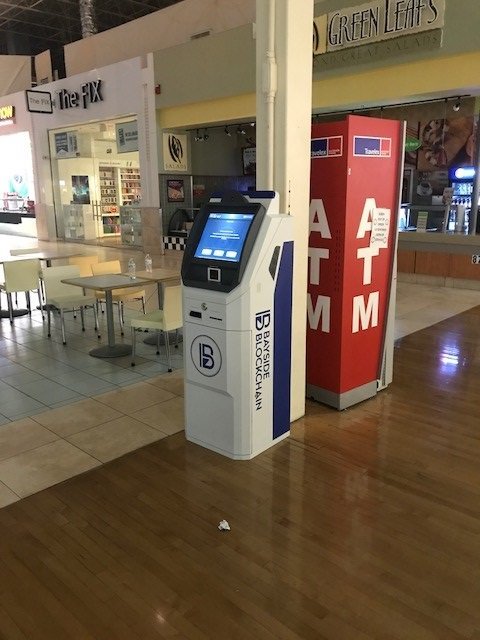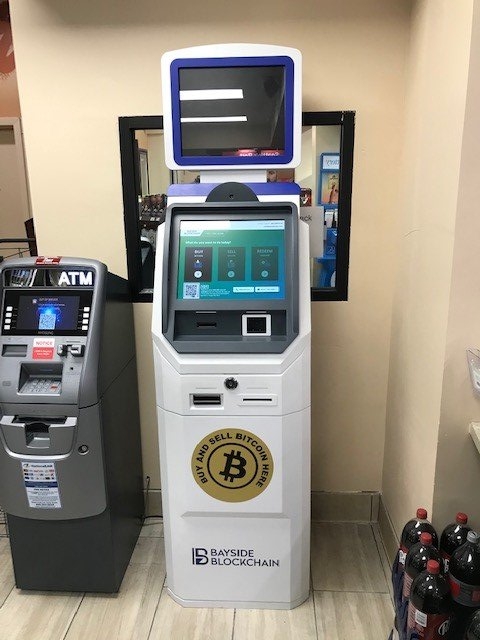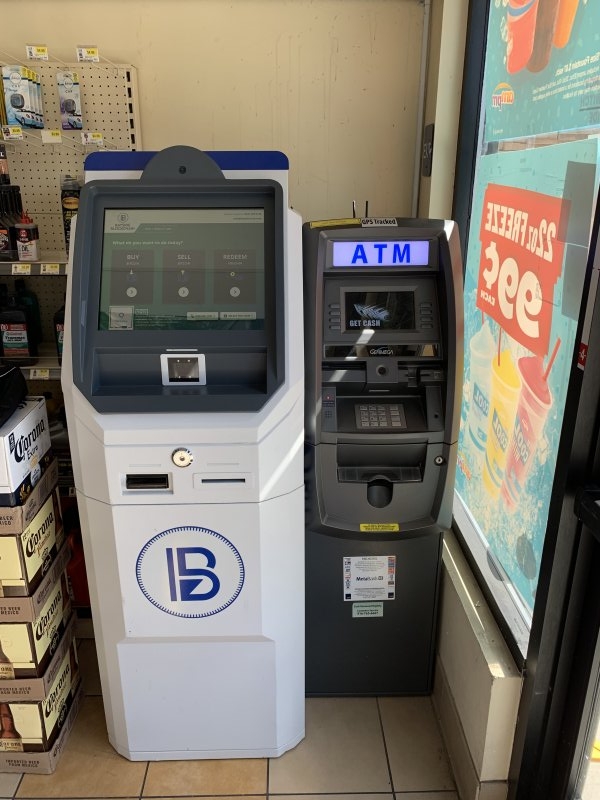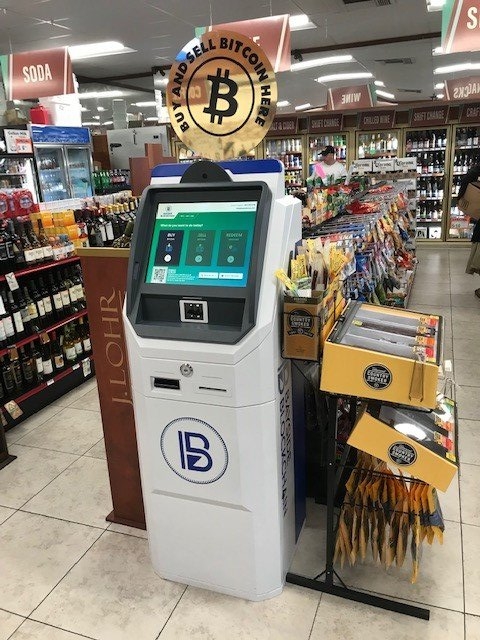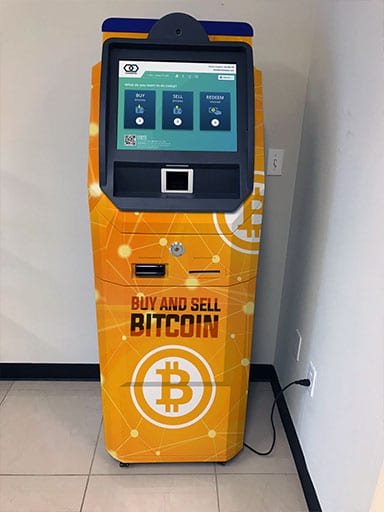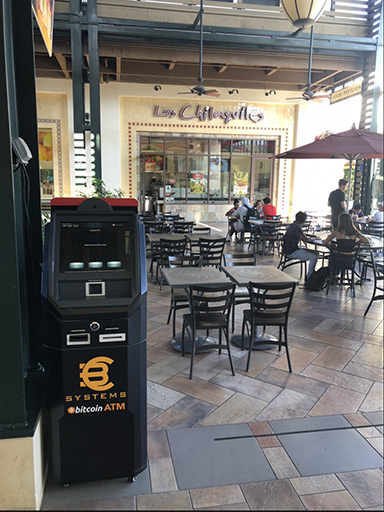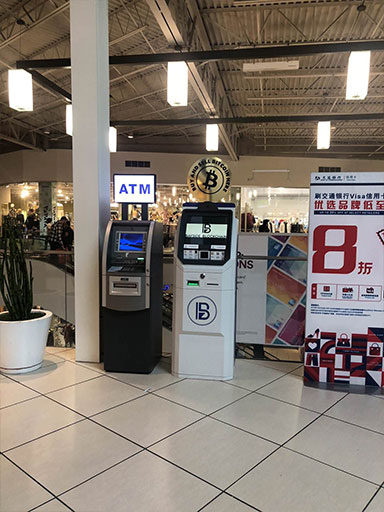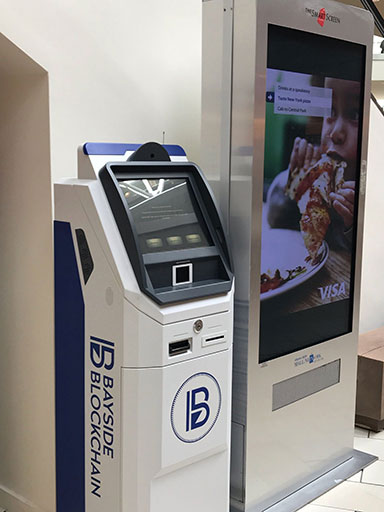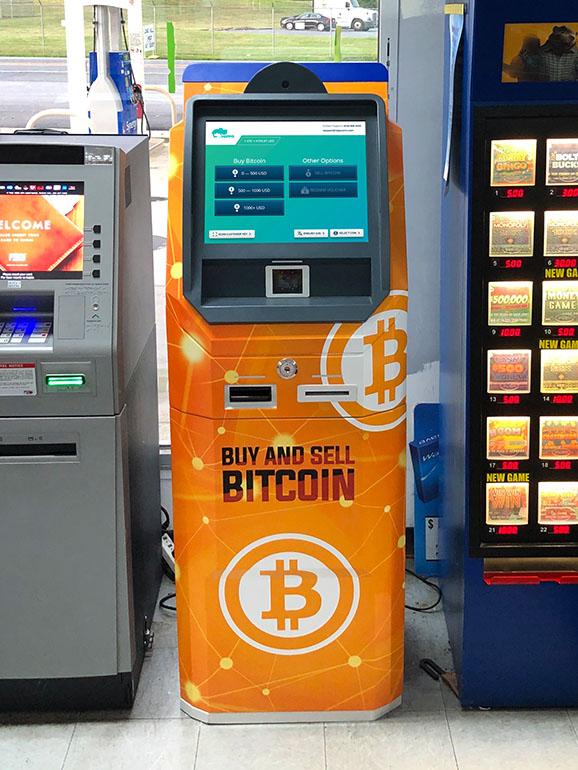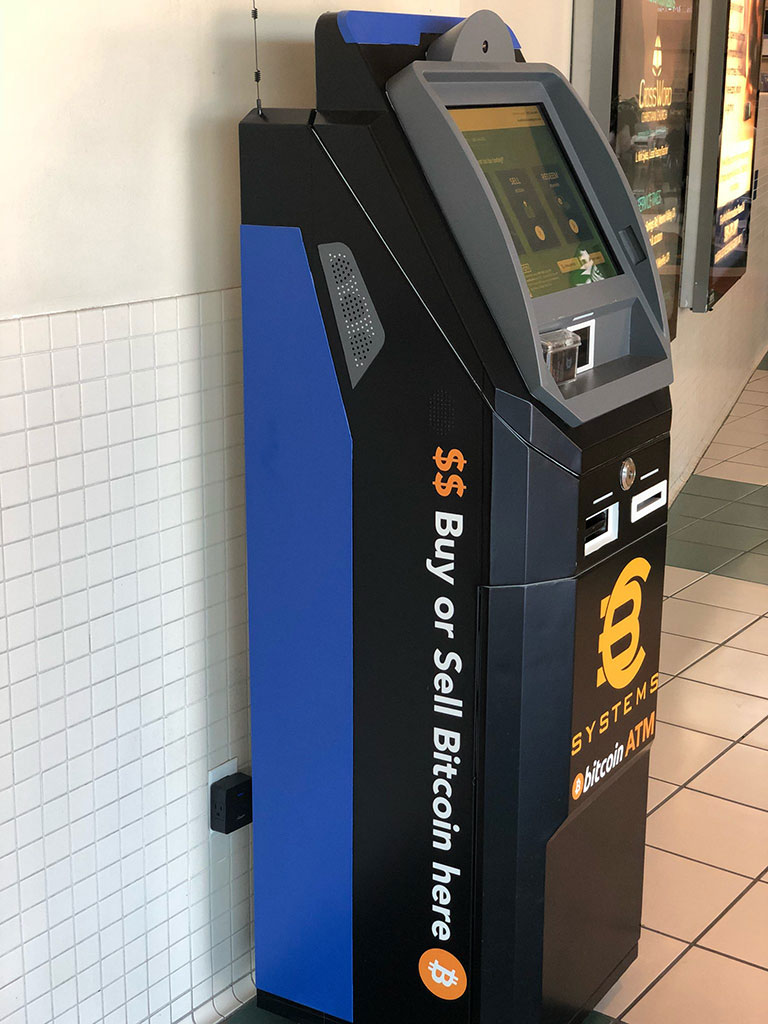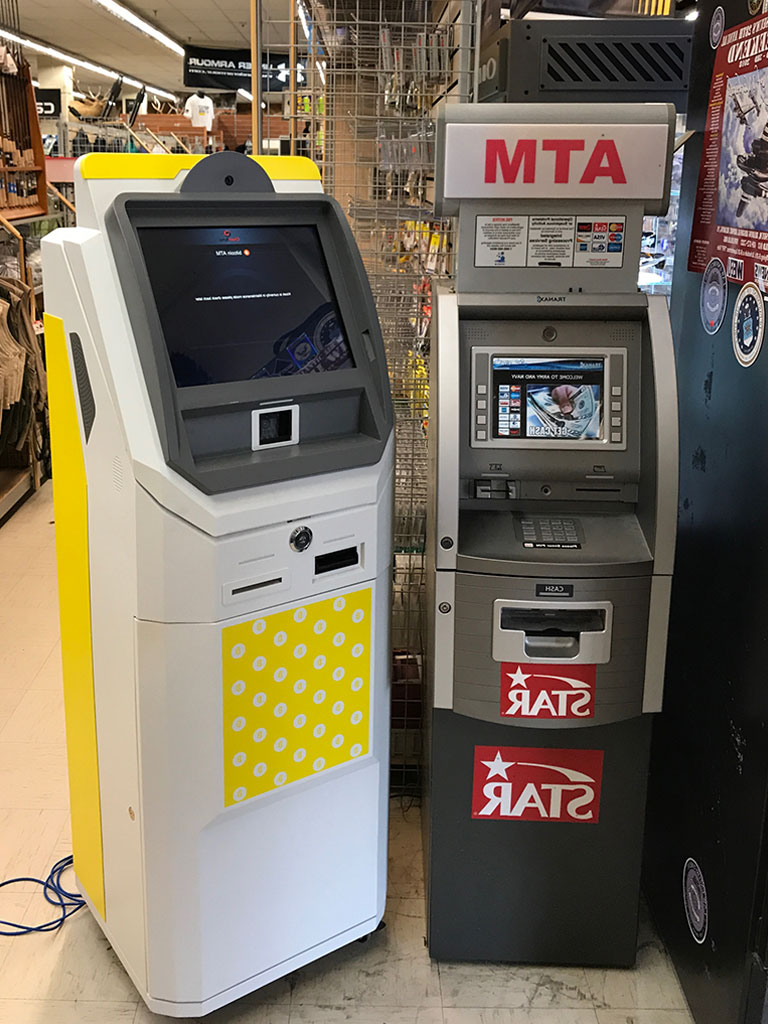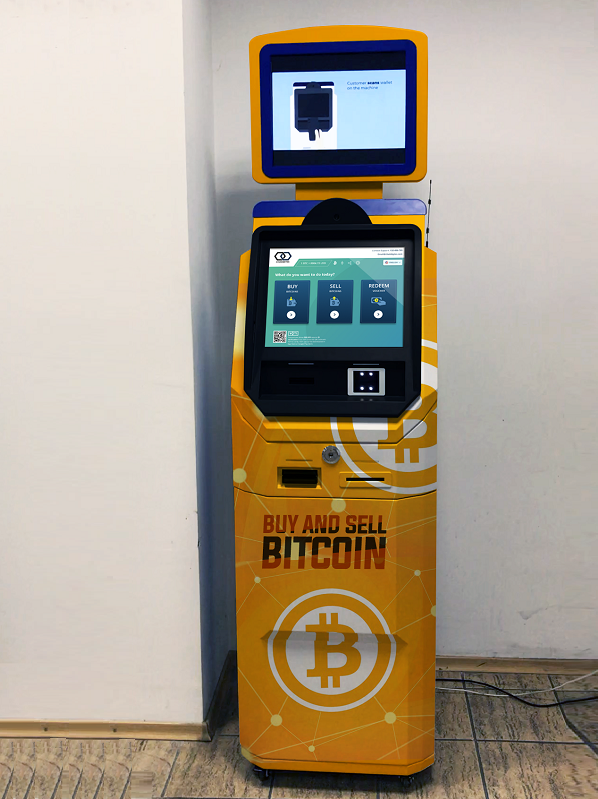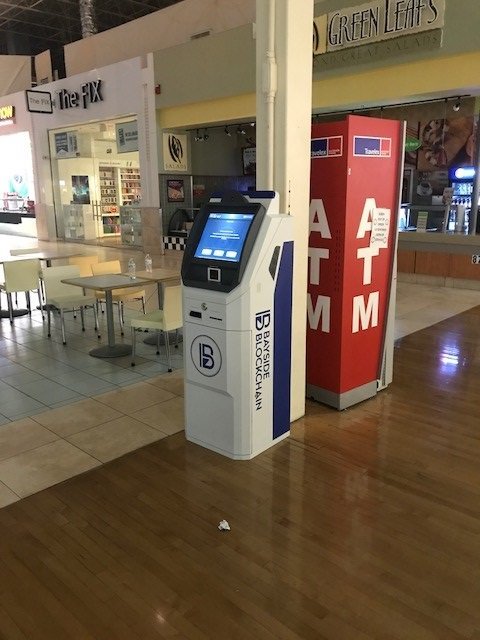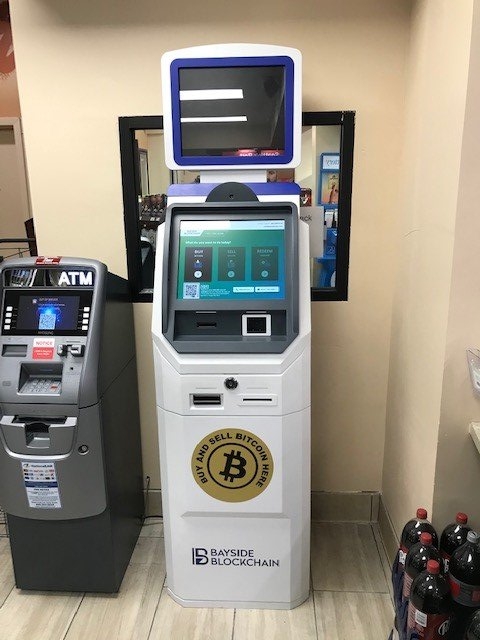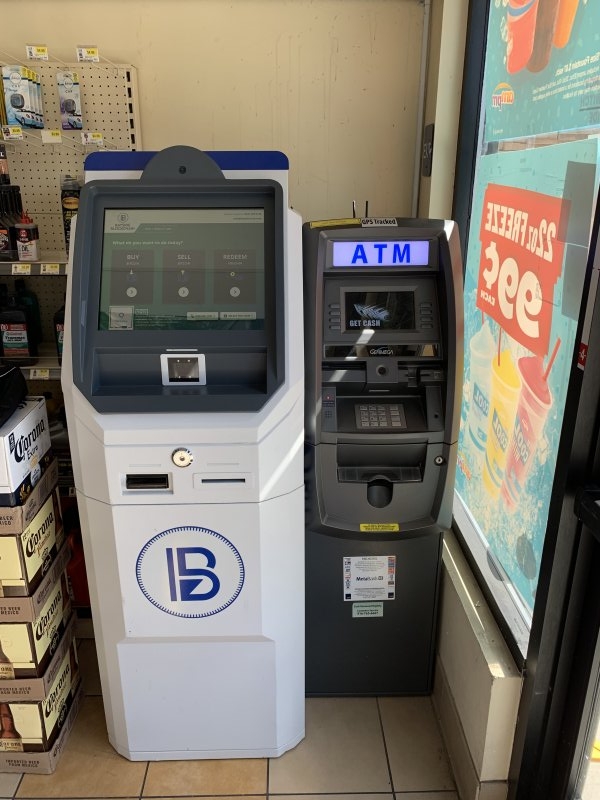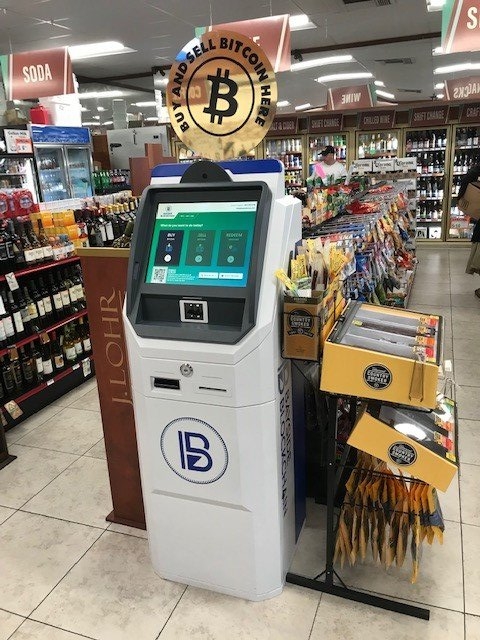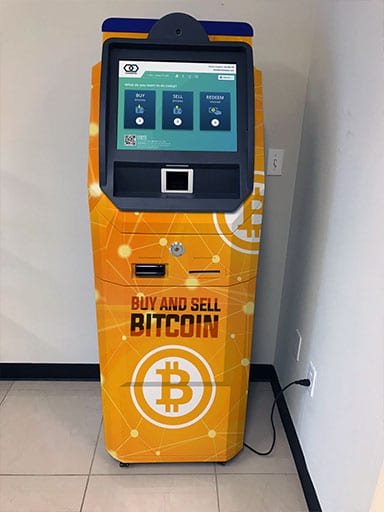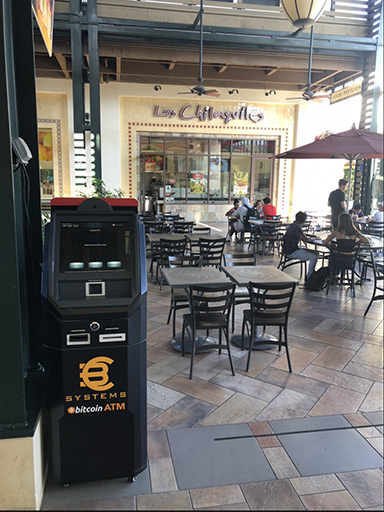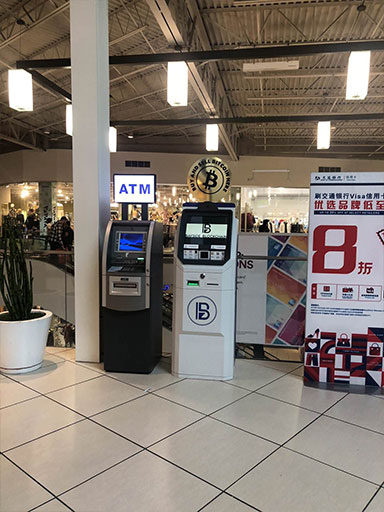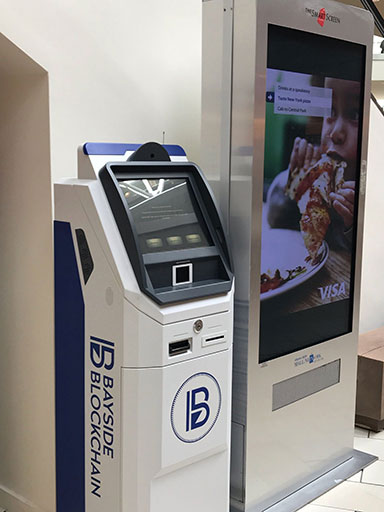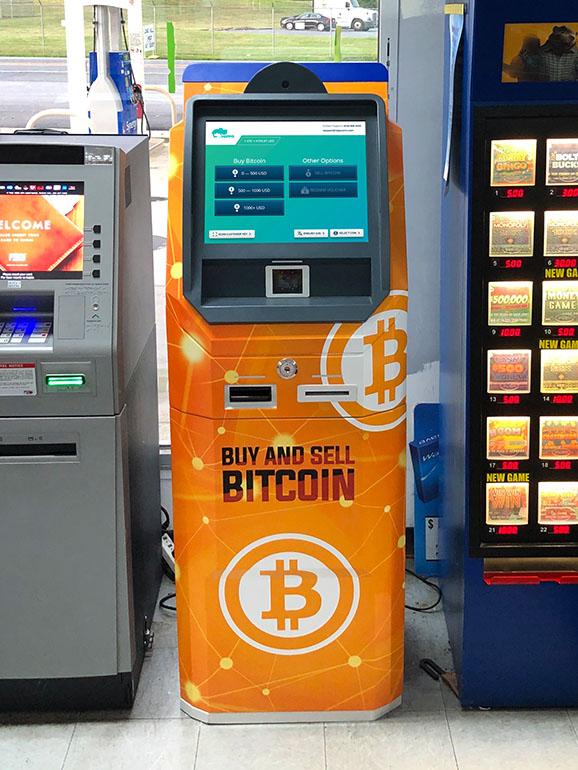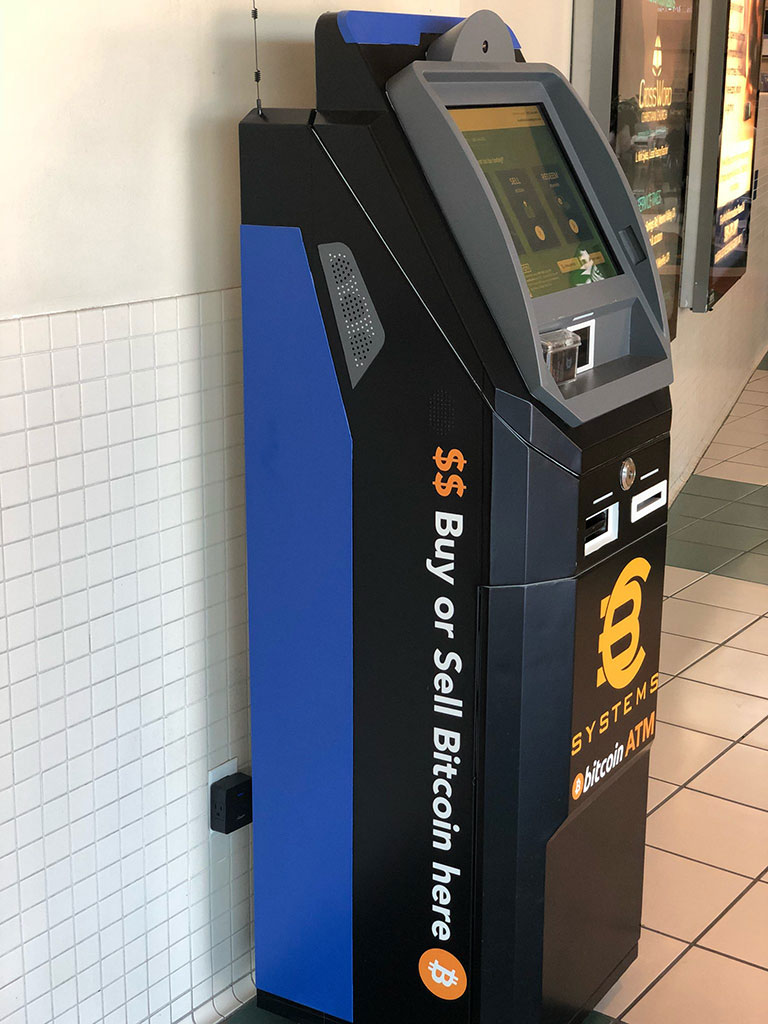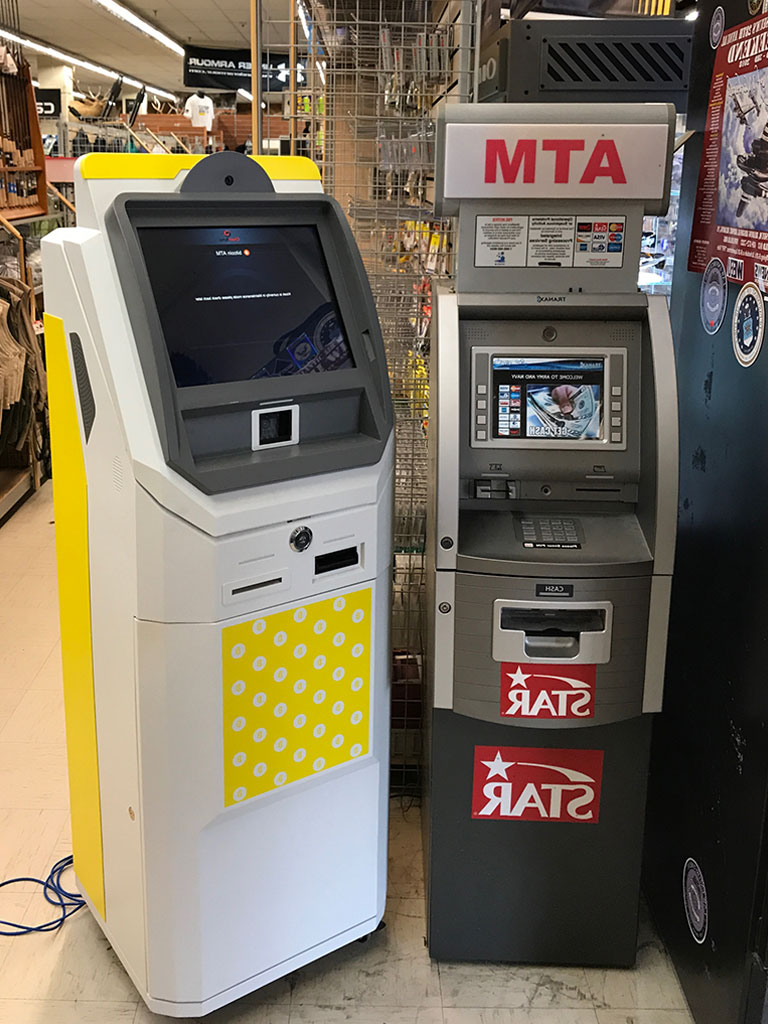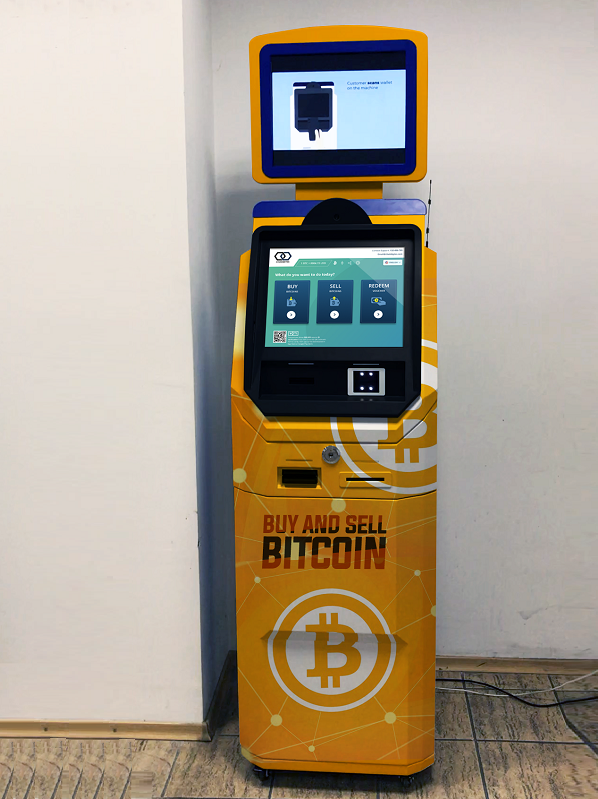 CONTACT US TODAY AND START YOUR OPERATION.