How to use Bitcoin ATM
In this short tutorial, we will show you how to use Bitcoin ATM to Buy Bitcoins for Cash locally or Sell Bitcoin picking up cash and all using a Bitcoin ATM often referred to as BTM kiosks. The process is quite simple.
Bitcoin ATMs
Bitcoin, the most popular cryptocurrency in the world, has become a widely accepted payment method. Even though, it has faced some setbacks it continues in the limelight. Moreover, various businesses ranging from small convenience stores to multinational retailers have started accepting Bitcoin as a payment option for their transactions.
With the increased acceptance of the new form of currency, there are now Bitcoin ATMs that provide simple access and almost instant to Bitcoin. These ATMs are just like traditional banking ATMs, but allow people to buy or sell Bitcoin and other cryptocurrencies using cash and without need for pre-registration or long delays.
To use a Bitcoin ATM you only need to follow a few steps and it takes little time to complete a transaction. Here are the steps you need to follow:
Finding a Bitcoin ATM location near you
First, you will need to find the nearest machine. One of the handy ways is using by using Coin ATM Radar (https://coinatmradar.com), which keeps all information about Bitcoin ATMs including fees, verification procedures, online status and many more. Also, you will find a live map of ATMs on the site.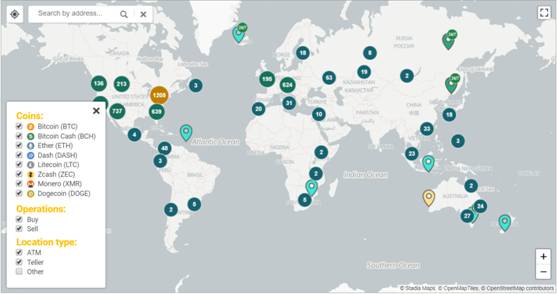 Add your location in the search bar located on the top left corner.
Click the search icon to see a list of the nearest ATMs.
Pick a Bitcoin ATM and then click 'Get directions' to get the exact Google maps location and address.
Chainbytes Bitcoin ATMs interface is very intuitive and easy to use. Users can buy and sell Bitcoin or redeem vouchers using them.
If you are located in Pennsylvania, you can find a Bitcoin ATM near you at the website of a local Bitcoin ATM provider www.hippoatm.com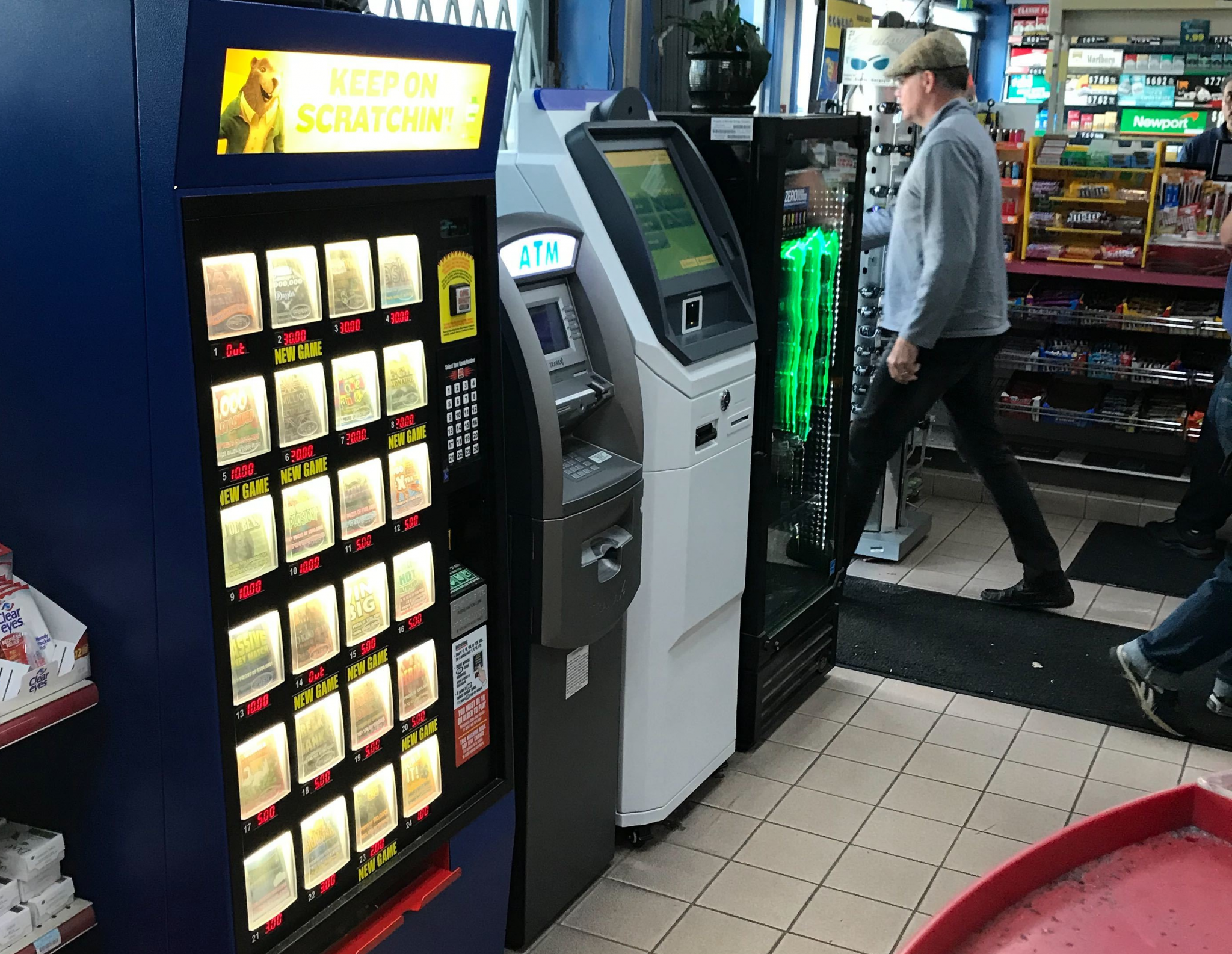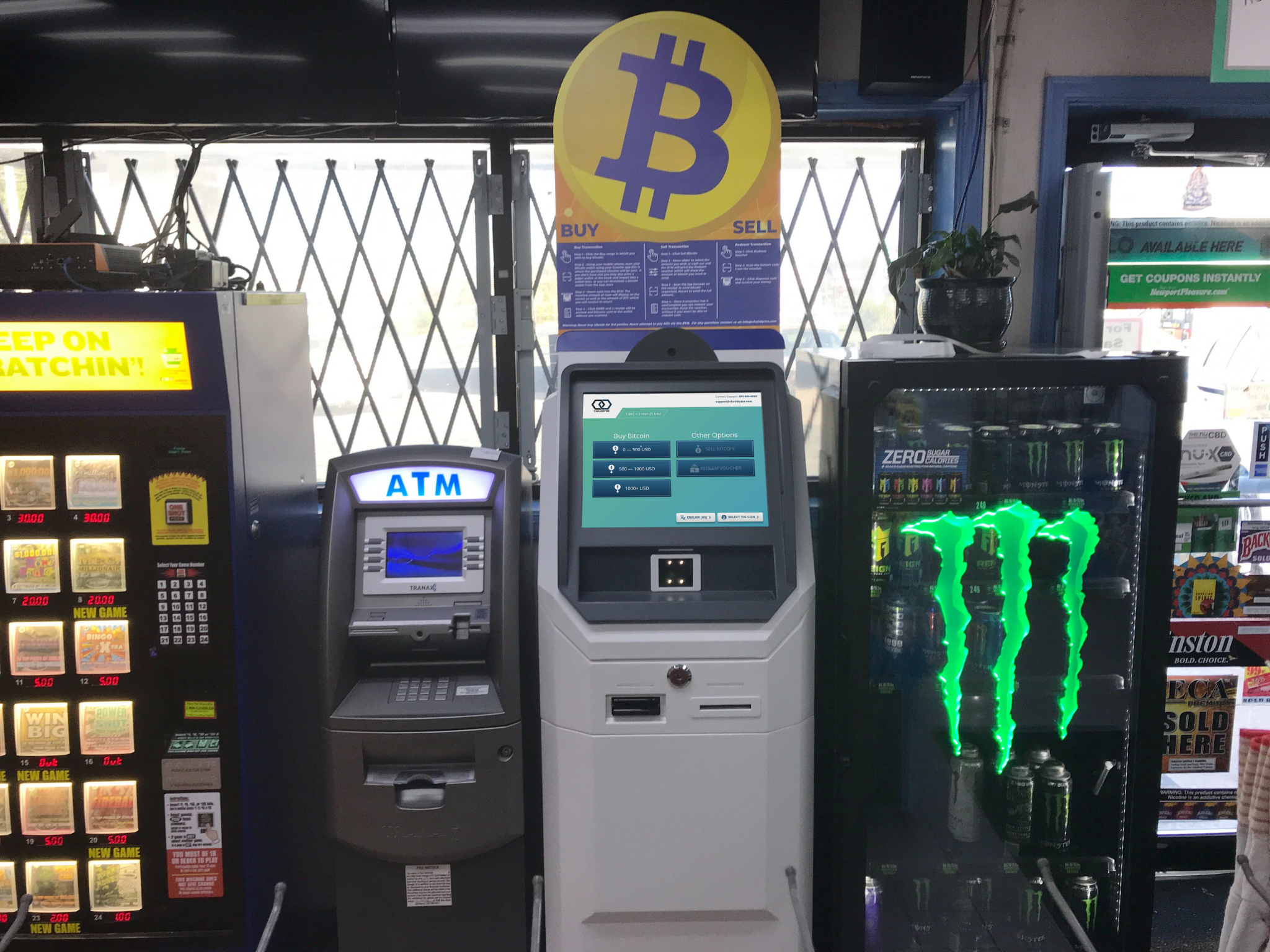 Buying Bitcoin using a Bitcoin ATM
Once at the machine this is the interface you will see (If the machine is produced by ChainBytes BTM company).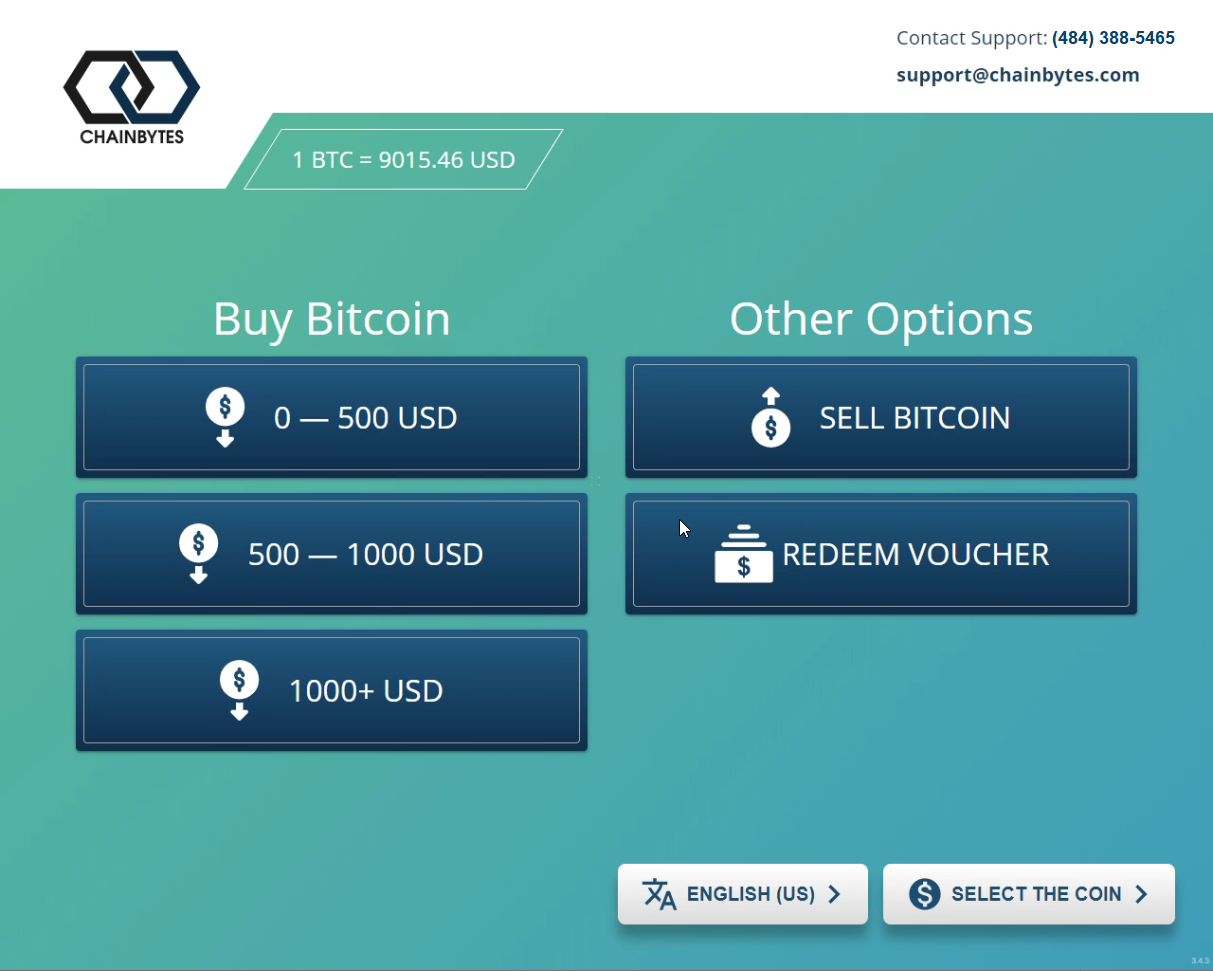 1. Click "Buy Range in which you wish to Buy Bitcoin"
For example if you wish to buy $100 worth of Bitcoin click on $0-$500 range
 if you wish to buy $730 worth of Bitcoins click $500-$1000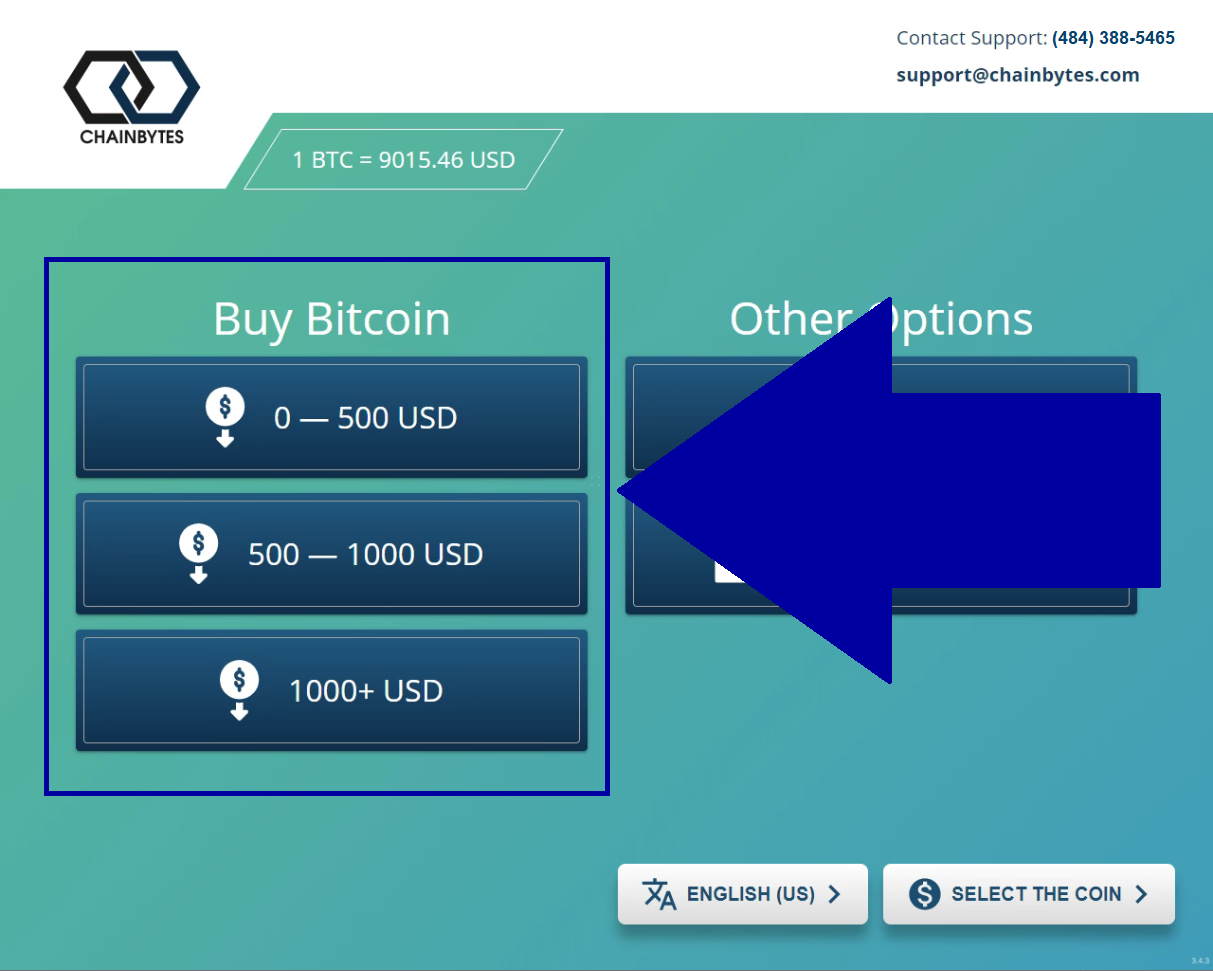 2. Then scan QR code of your wallet
Using your mobile phone, scan your Bitcoin wallet QR using your favorite app, this wallet is where the purchased bitcoins will be sent.
Note: If you don't have a bitcoin wallet you may also print a paper wallet  (as seen on the screen to the left) at the kiosk itself and import it into a wallet later, or you can download a bitcoin wallet from the App store.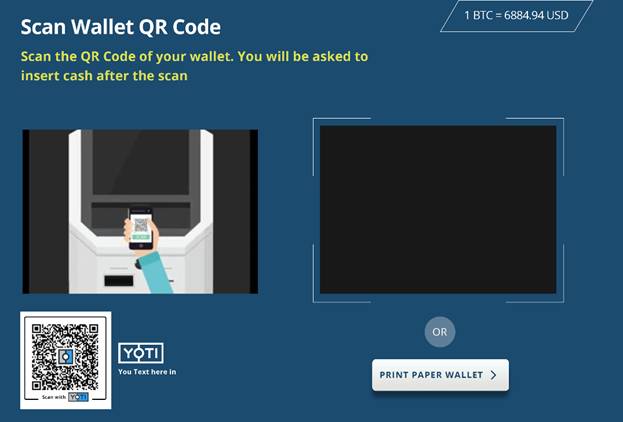 3. Insert cash bills into the ATM
Insert cash into the ATM. The Inserted amount of cash will display on the screen as well as the amount of BTC which you will receive in return.
Note: You will also see the bitcoin wallet address to which bitcoins will be sent.
4. Click on "Confirm Purchase"
and the transaction will be confirmed.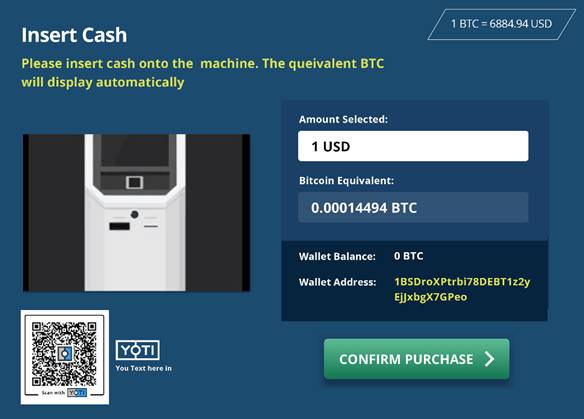 5. Click on "Done" to complete the transaction and a receipt will be printed.
After you finished the transaction bitcoins will be sent to the address you scanned.
Assure to keep the receipt this is your proof of purchase.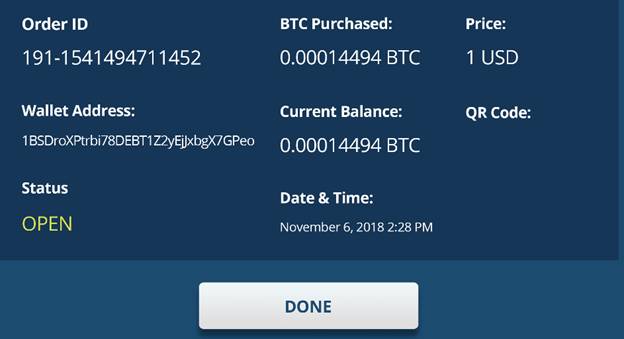 The entire process should not take longer than 3-5 min, the same amount of time that would take you to use regular ATM.
Understanding Bitcoin ATM Warnings
There are a couple of important factors to keep in mind when using a Bitcoin ATM.
No Refunds: Due to the nature of Bitcoin, transactions made using a Bitcoin ATM are irreversible.
Scam warnings: You can not pay bills or services using a Bitcoin ATM, if anyone ask you to do a payment for service or pay a bill via Bitcoin ATM you are probably being scammed, do not do it!
If you use paper wallet for transactions never send a picture of the wallet to anyone, anyone in possession of your paper wallet or picture of it will have a full access to your funds.
Never purchase Bitcoins for 3rd parties: you should only buy Bitcoin for your self, never buy bitcoin on behalf of 3rd parties.
To learn more details about Chainbytes BTMs and software solutions, sign up for our
next webinar!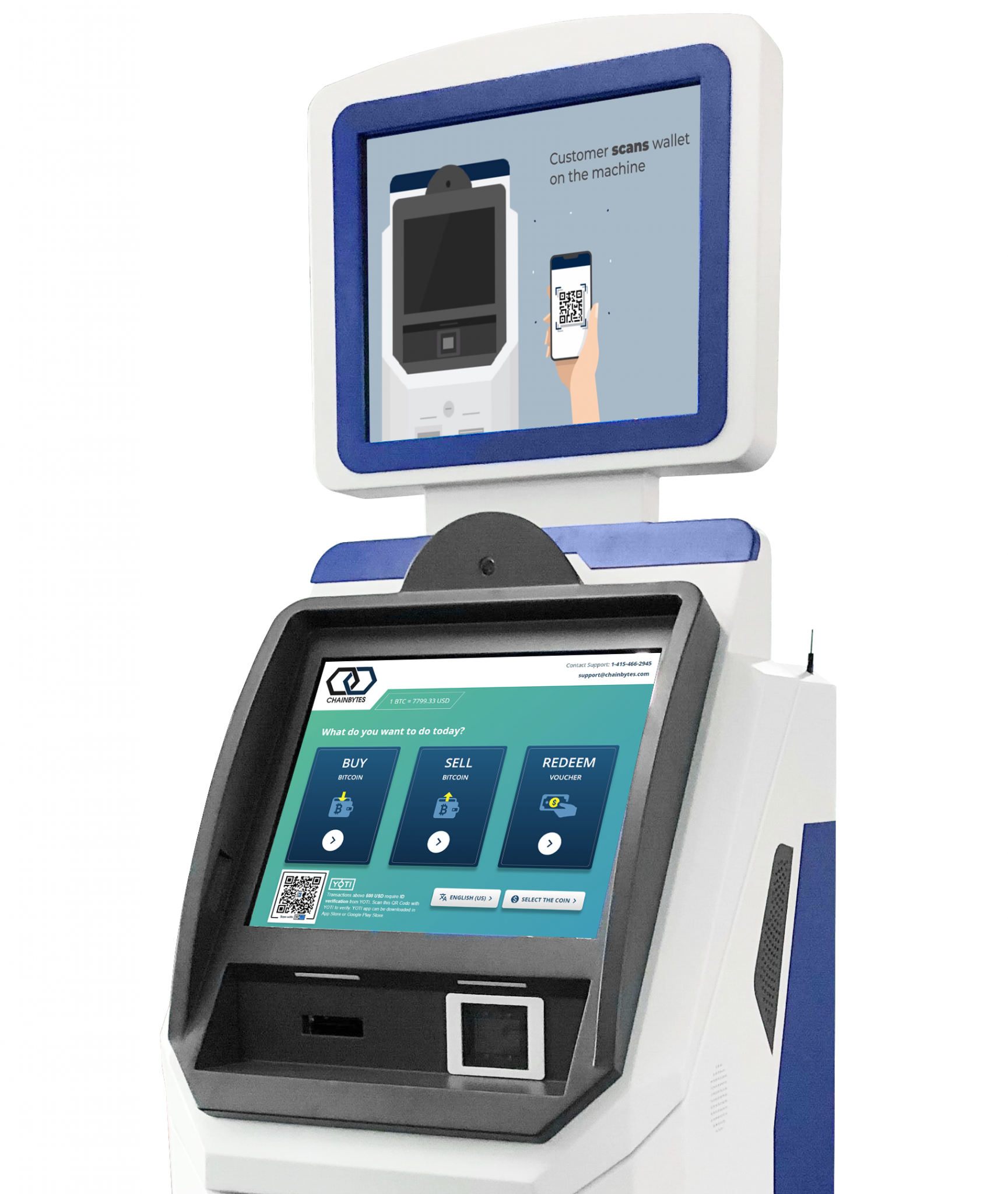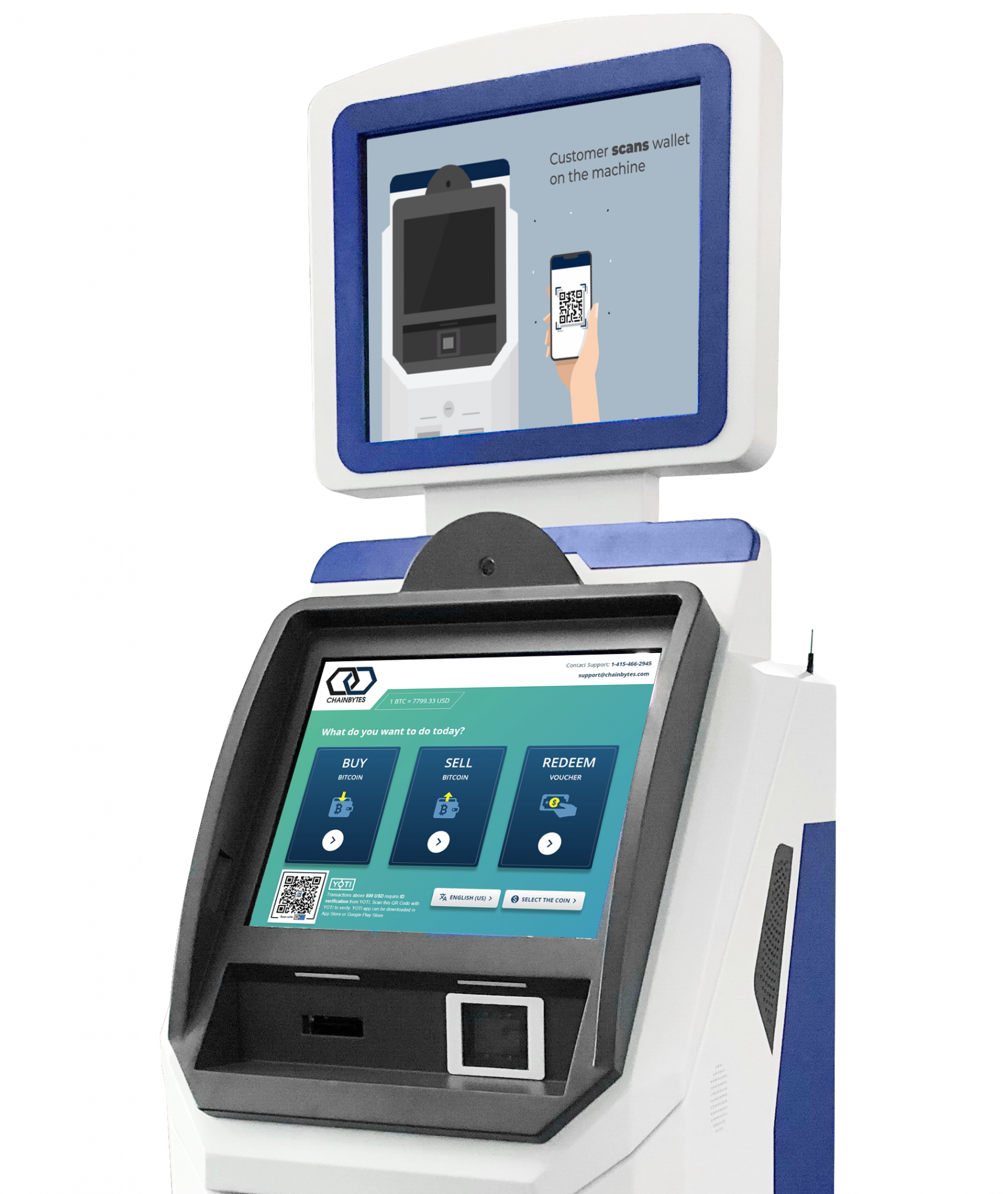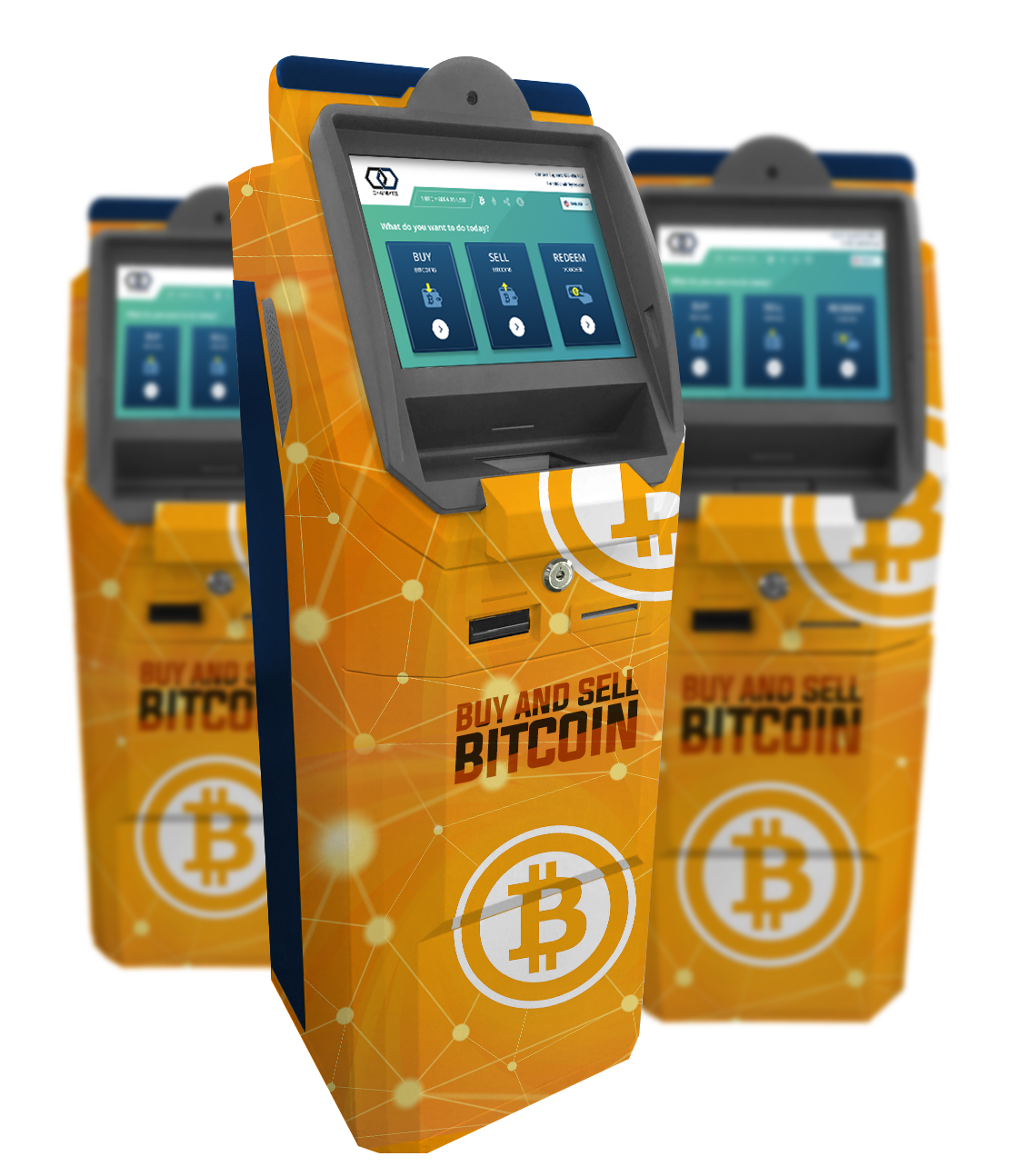 About Us
ChainBytes is a Bitcoin ATM manufacturer, working on making the process of buying and selling cryptocurrencies easy for the end customers, and operation of Bitcoin seamless for Bitcoin ATM Operators. As a company, we are focused on Enterprise businesses providing a full Plug and Play Bitcoin ATM hardware and software solutions.
The Best in Technology
ChainBytes Bitcoin ATMs are built with durability in mind.  Besides the premium hardware and cutting edge software, the back-office control panel the "Dashboard" offers full control over the entire operation to the Bitcoin ATM operators.  Paired with KYC/AML compliance package provided by BTMcompliance company, this BTMs present the best bitcoin ATM solution available on the market.
Now available to Enterprise operators.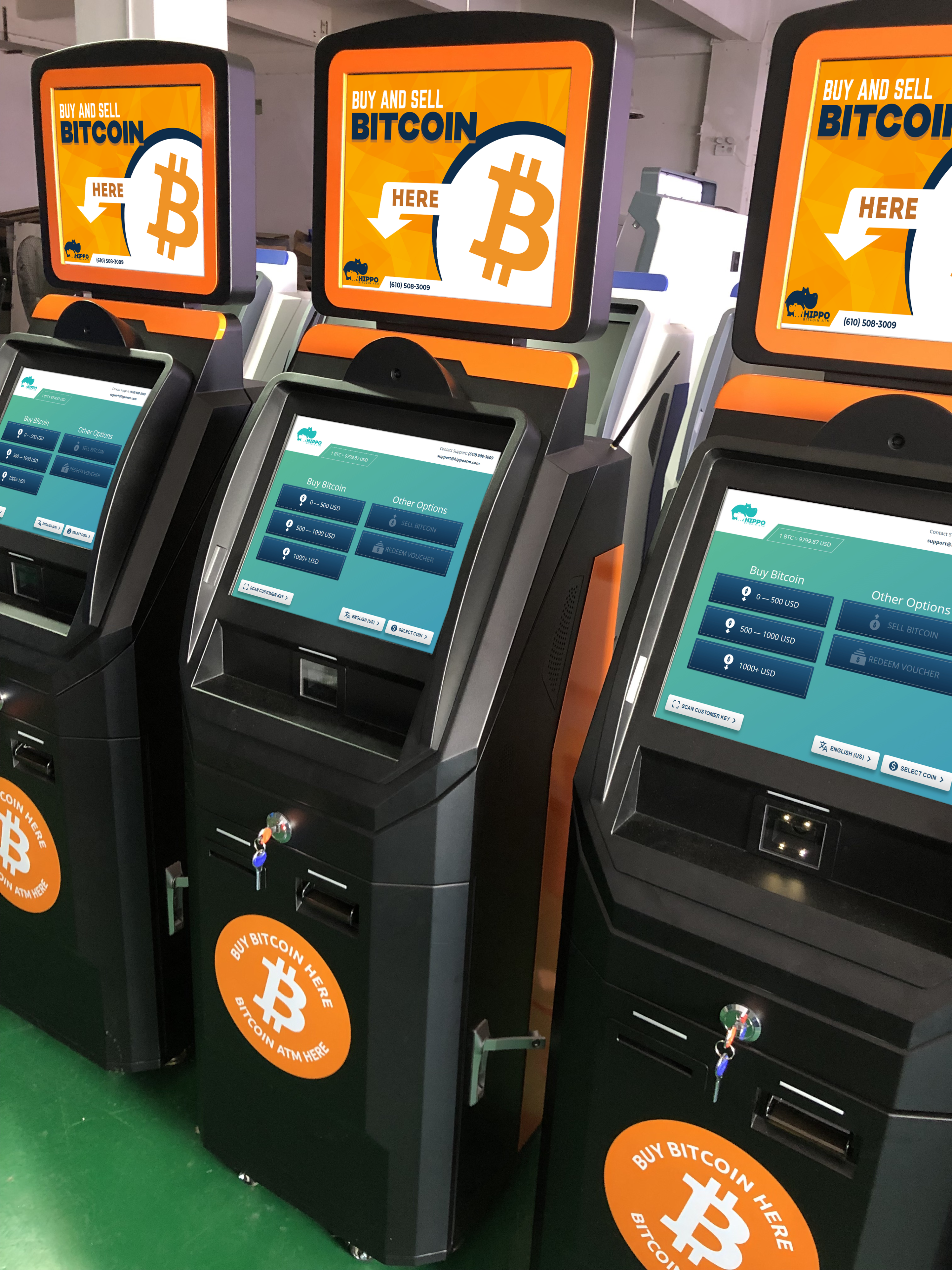 We got our machine from Chainbytes, and once it was set up, the process was very smooth. They took care of our compliance trough BTMcompliance and provided us with instructional brochures to place at the machines. Now it's pretty simple, just watching the transactions from our dashboard and making sure we have the machine stocked with enough cash and bitcoin
We tested several different manufacturers until we found a proper partner in ChainBytes. Our clients are extremely happy with the simple process of buy and sell. While we have more control over fine-tuning of operation with Dashboard than what we had with any other manufacturer.
Hippo Kiosks
Have Bitcoin ATM Questions?
If you need help using Bitcoin ATM or starting your Bitcoin ATM opration use form to get in touch with our support team.
345 Hill Road Suite D, Robesonia PA 19551