People often ask if there are any ways to gift Bitcoin and cryptocurrencies as a gift. Below are several popular methods to give the gift of crypto this holiday season.  
Mobile Services.
Companies like Venmo and PayPal have recently added features to their services making it easy buy, send, and receive Bitcoin. CashApp also debuted a new feature that made it possible for users to send Bitcoin to anyone with just a phone number or email.
Crypto Exchanges.
Cryptocurrency exchange platforms frequently offer ways to gift Bitcoin. On their sites, under the menu, you will often see an option such as, 'send a gift'. Once you click that, you will generally be asked to enter an email address and choose what assets so send. The receiver will then get an email instructing them on what to do next. 
Hardware Wallets.
If you're looking to give a physical gift, you can give a hardware wallet that can plug in to a computer's USB port. Trezor and Ledger are two popular manufactures of hardware wallets that offer models ranging from $60 to $200. 
Bitcoin ATMs.
Companies like ChainBytes, LLC have deployed Bitcoin ATMs across the United States that allow people to buy and sell cryptocurrency in exchange for cash. Bitcoin ATMs give people the option to print a paper wallet that can be given to others.  
What Cryptocurrencies to Give?
It is estimated that there are over 6,000 cryptocurrencies in existence. This doesn't mean that they are all good choices to give as gifts. Most cryptocurrencies are new, speculative, and unproven as digital assets. For such coins, it's unknown whether they will become more stable and popular over time. 
Do your research! It may be the person you are gifting the crypto to specifies what digital currency they want. For some, a good alternative may be to lean toward more established cryptocurrencies like Ethereum and Bitcoin. But the choice is up to you! 
Today, buying and gifting cryptocurrency is easier than ever before. Regardless of what the future may hold, giving the gift of crypto is an opportunity to learn for both the giver and the receiver. Only give responsibly and be sure to enjoy the experience!
Follow us on Social Media: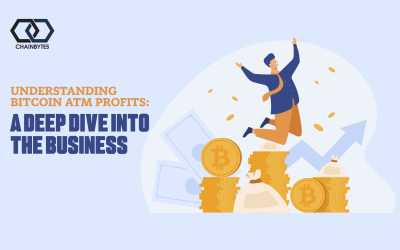 Introduction In the dynamic and rapidly evolving financial world, one revolutionary concept that has come to the fore is the Bitcoin ATM. Due to the increasing acceptance of digital currency and the growth of Bitcoin, the emergence of Bitcoin ATMs has altered how...