Looking to get into the next level of being an ATM operator? You may want to consider having Bitcoin ATMs (BTMs) for your business.
Getting a BTM can be a good way to increase revenue and offer a unique service to your customers. Basically, Bitcoin ATMs provide an easy way to buy bitcoin (BTC) with cash. It makes it more accessible for your customers to start investing in crypto in only a few steps.
A Bitcoin ATM works similarly to a regular ATM, although it bears differences too. Primarily, instead of dispensing cash from your bank account, it allows you to purchase or sell bitcoin instantly with cash.
Think of a Bitcoin ATM as a common vending machine; instead of buying a candy bar or bottle of water, the machine drops bitcoins. Mind you, a bitcoin is not a physical item; the bought cryptocurrency goes directly to the customer's crypto wallet address.
You may not know it but cryptocurrency ATMs are slowly rising in popularity, now that more people want in on having their own Bitcoin — even just a piece of it. If you would like to be part of something bigger that could explode in indescribable success in the coming years, being a Bitcoin ATM operator is a great opportunity.
Ready to get started? Continue reading below for details on how to run a Bitcoin ATM business.
What are Bitcoin ATMs and How Do They Work?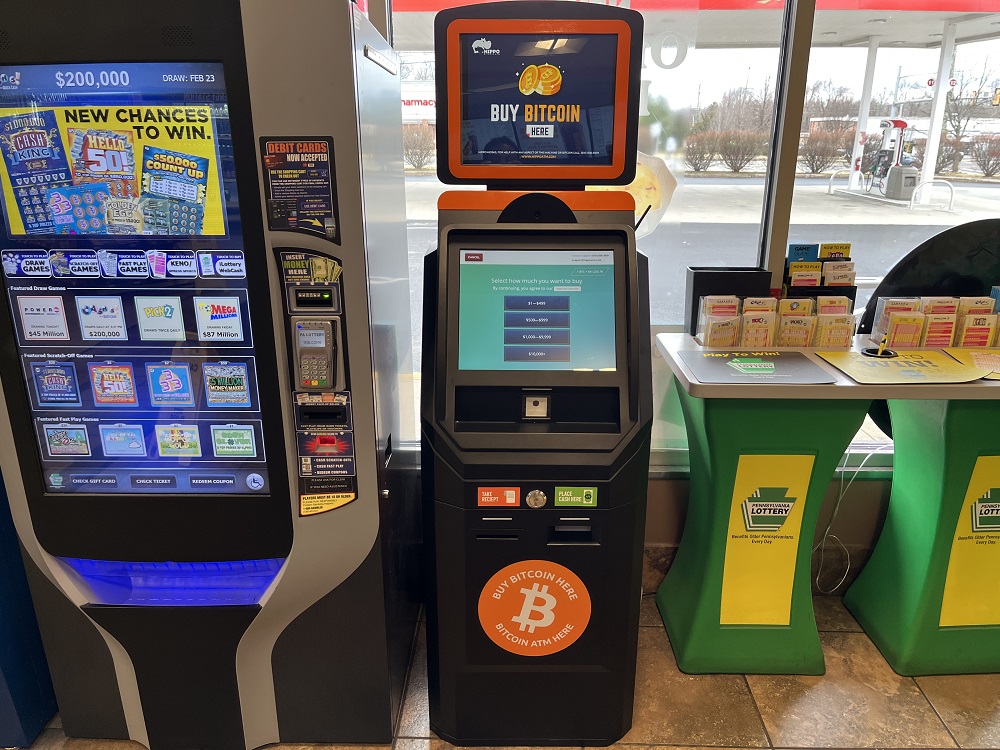 Bitcoin ATMs are automated cryptocurrency kiosks that allow buyers to deposit cash and receive Bitcoin. Alternatively, a user can sell bitcoin and withdraw cash from the machine. BTMs offer a convenient way to purchase Bitcoin without the need for a bank account, credit card, or lengthy sign-up processes.
The customer will need a crypto wallet to begin their process. Some customers may not know that yet though, but those that have one will only need to swipe their personal QR code (or someone else's QR code) for the machine.
Then, the customer will insert cash into the machine and follow the instructions shown on the screen. In around a minute or less, your customer will finish buying or selling BTC. Fast turnovers mean more customers flocking in.
As for fees associated with Bitcoin ATM transactions, they could vary depending on the model and location.
How Bitcoin ATMs Help Your Business Generate More Revenue
Bitcoin ATMs provide an evergreen opportunity for your business to generate additional revenue. As bitcoin-based financial transactions get more mainstream, many consumers seek ways to invest in cryptocurrencies. Bitcoin ATMs provide a convenient solution: customers can easily buy or sell cryptocurrency using their crypto wallet at these machines quickly with just a few taps on the screen.
The transactions work securely in a short amount of time, allowing your business to gain the benefits of offering state-of-the-art payment that not many people experienced yet. Adding a Bitcoin ATM to the business already puts you ahead of your competitors who only own traditional ATMs. Best of all, having this option provides customers with better accessibility.
Differences Between Bitcoin ATM and Traditional ATM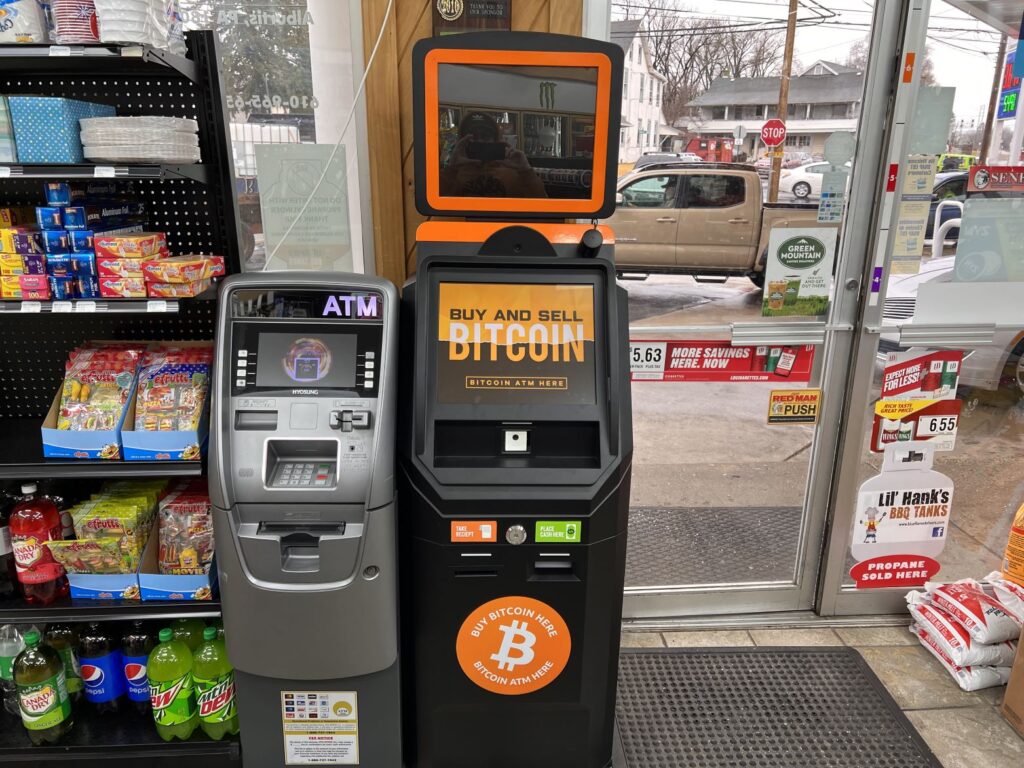 Traditional ATMs are everywhere you go, be it in banks, malls, offices, or convenience stores. However, Bitcoin ATMs offer a different option for those looking to transact using crypto.
A BTM is a physical machine that exchanges cash into cryptocurrency or vice versa. The process of using a BTM is similar to a traditional ATM, but with the advantages of transacting in crypto assets. Unlike a traditional ATM, which requires your bank account information and PIN, Bitcoin ATMs just need a QR code of your BTC wallet.
Additionally, Bitcoin machine transactions do not waste time as a traditional ATM, thanks to the BTM's blockchain technology. Some BTMs also give you the option to purchase other cryptocurrencies such as Ether (ETH), Dogecoin (DOGE) and Litecoin (LTC). Whether for convenience or security, BTMs present a direct way for users to access cryptocurrency.
Benefits and Risks of Bitcoin ATMs for Your Business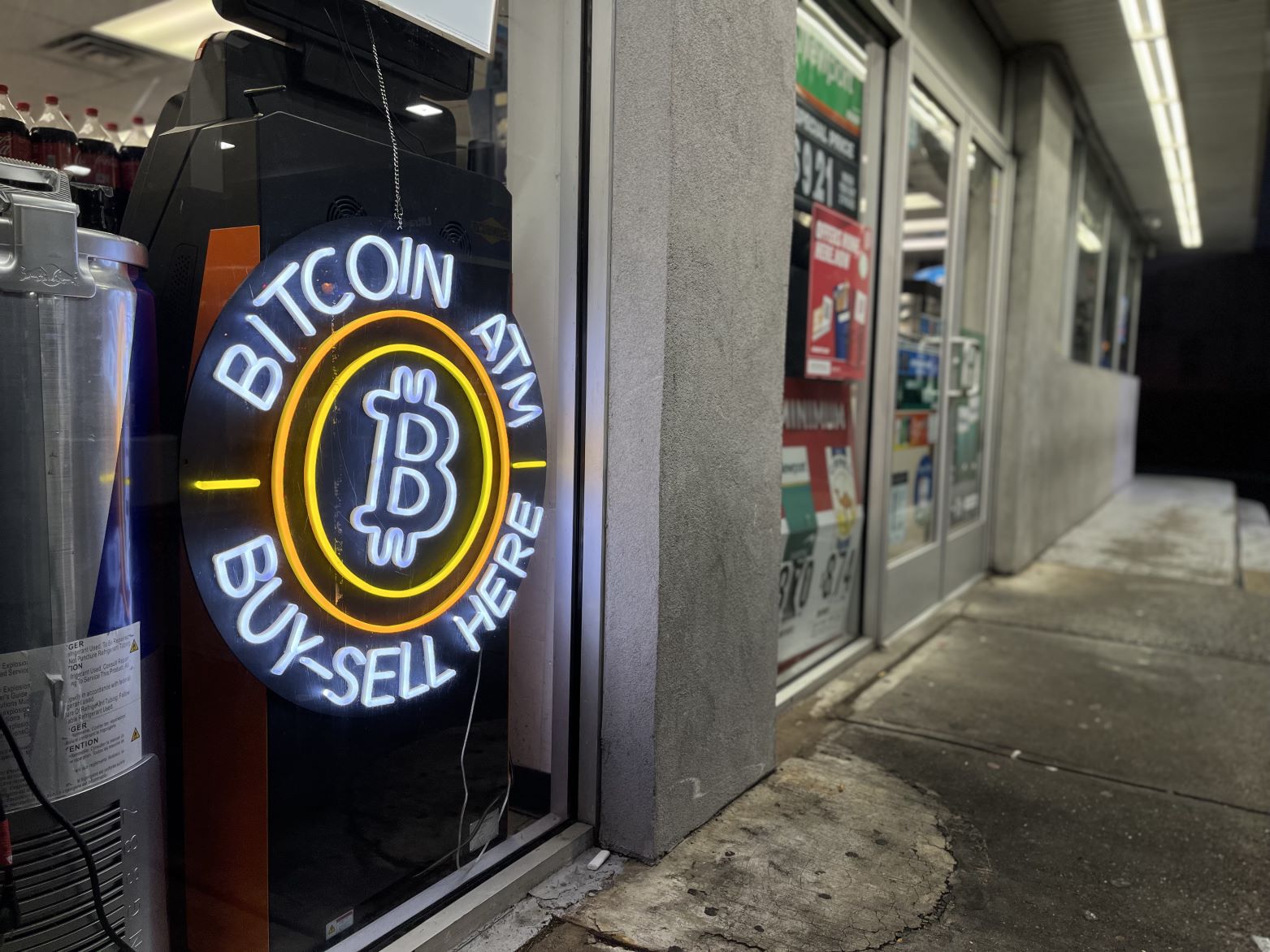 Bitcoin ATMs offer businesses the opportunity to capitalize on a rising technology, but with new opportunities come certain risks. After all, not everyone is familiar with how Bitcoin works.
Benefits
Purchasing Bitcoin and other crypto comes in two common options: a crypto exchange or a Bitcoin ATM.
Bitcoin ATM kiosks are more secure than cryptocurrency exchanges because it adheres to the saying, "not your keys, not your coins." That means customers purchase bitcoin and own them 100%. Nobody controls your crypto money except you and you alone.
A Bitcoin ATM fully allows the user to instantly receive the BTC in their personal wallet and not store it in a centralized cryptocurrency exchange.
In addition to the convenience for customers, companies also reap the rewards of installing a Bitcoin ATM in their stores. By doing so, they are able to expand their reach and attract a broader audience.
Moreover, since BTMs are not yet widely available in the country, having one on-site can significantly increase customer visits and visibility of your business. This can lead to listing on various online maps which cater to users searching for nearby Bitcoin ATMs.
In the US, Bitcoin ATM operators are obligated to have KYC/AML compliance program and be registered with FinCEN, and other countries are not far behind, almost all countries require some kind of KYC/AML compliance policy put in place in order to legally operate a Bitcoin ATM and prevent money laundering.
Also in the US, it is legal for Bitcoin ATM operators to conduct business as long as they have registered with FinCEN and have AML/KYC compliance (some states may have additional requirements which are state specific). Specifically, ChainBytes refuses to service businesses that are not following regulations and operate illegally.
Importance Between a Bitcoin ATM and a Crypto Exchange

To summarize, a crypto exchange is an app that lets you buy coins and tokens online with just a few clicks. Examples are Binance, Coinbase, Crypto.com, and the controversial FTX. The main problem with a crypto exchange is that you don't own your crypto there. If something were to happen to the exchange like FTX in November 2022, you lose all your investments.
Risks
Since it is still an emerging technology, using Bitcoin ATMs poses challenges. In the race for market share, the biggest problem that a Bitcoin ATM faces are high operator fees. Frankly, transactions will have varying fees that cost more than digital currency exchanges. This is because the profit earned by Bitcoin ATM operators is based on the fees they charge customers for using the machines.
These fees can range from 13% to 18% of transactions and are set by the operators themselves as a means of earning revenue. Therefore, you should weigh your decision carefully when considering integrating Bitcoin ATMs into your operations.
Keep in mind that Bitcoin itself is a currency that acts more volatile than your average dollar. The number of bitcoin you receive from your cash completely depends on the crypto market — a sector that no Bitcoin ATM can control. However, self-aware customers should already know what they get themselves into because BTC is something beyond digital money, although we will get back to that topic in another blog post.
Finding a Reputable Company for Your Bitcoin ATM business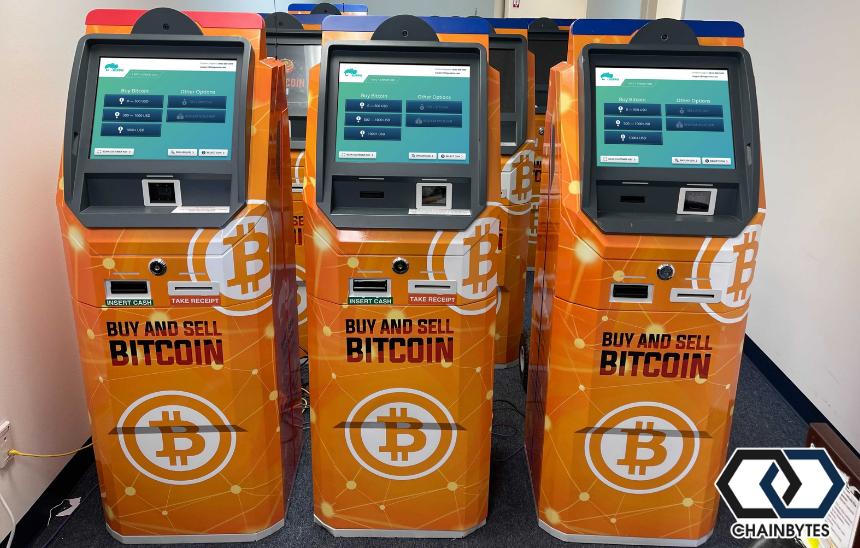 To find a trustworthy and reliable supplier for your Bitcoin ATM needs, carefully evaluate their software and technical background with services that suit your goals and preferences. You can do this with thorough research about their online presence, references, and customer service satisfaction ratings. Additionally, it is crucial to confirm the company's level of experience in the Bitcoin ATM industry and its technical expertise level.
When evaluating potential companies, consider several key aspects:
For example, it is important to inquire about common downtimes for the BTMs. You might also ask what should be the procedures in case of technical issues. More so, it is essential to know whether updates are done remotely or if you will need to visit the machine to manually update the software.
Ideally, you want to close a deal with a company that has a reputation for minimal downtime. Every minute lost is every potential customer gone — a situation you don to be in. It is also recommended that the company provides remote updates so you do not need to go to the machine everytime just to add the latest update physically.
Also, access to a dedicated customer service can provide you with peace of mind knowing that help is readily available in case you have any questions or technical difficulties.
In addition to evaluating a potential company's technical background and customer service, it is equally important to read ATM reviews. The main goal is this: you purchase a competent Bitcoin ATM that will never give you any problems and the customers get full custody of their cryptocurrencies.
After all, you can't just impulsively decide on an ATM manufacturer and call it a day, right?
Bottom Line: Is a Bitcoin ATM Worth It For Your Business?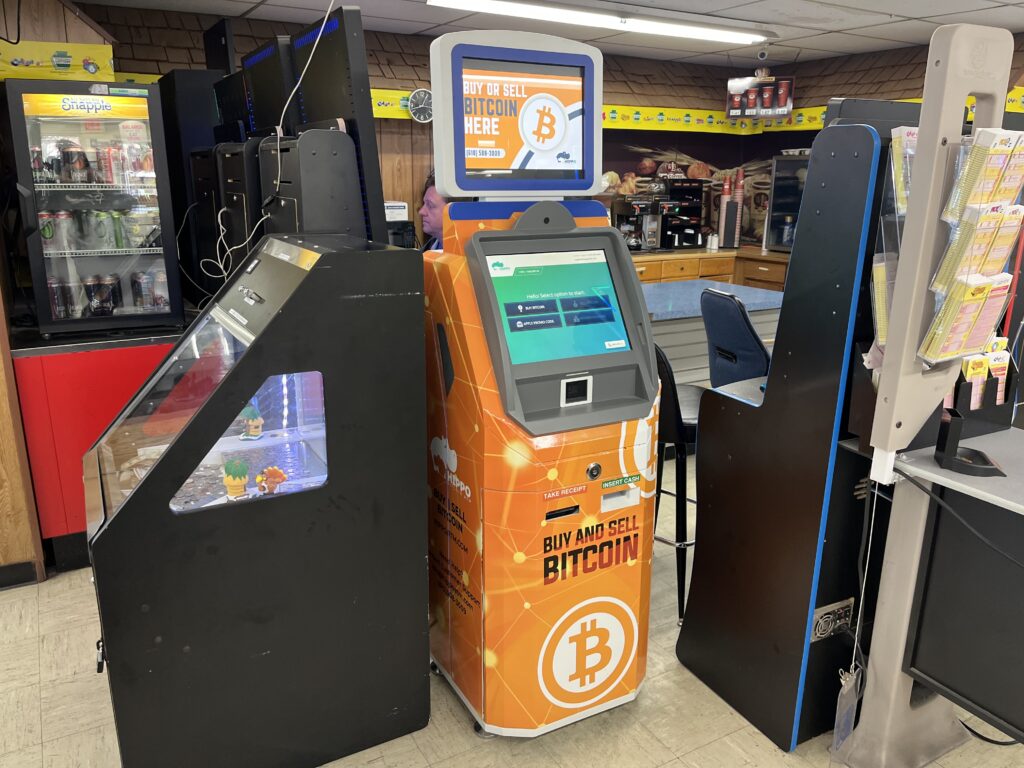 Cryptocurrency does not need to feel complicated, especially for customers looking to invest. Setting up a Bitcoin ATM helps simplify things by removing the middleman and allowing direct transactions between a person and the machine. It makes sense to install ATM for increased convenience and flexibility for customers.
Placing a Bitcoin ATM beside a traditional machine boosts attraction and the need for people to come to your location to buy bitcoin for themselves or sell bitcoin for some cash.
In other words, you earn the reputation of providing a unique option compared to other locations. You could be the talk of the town for having one and people who invest crypto in your location may just visit you and no place else.
Keep in mind that the cost of owning a Bitcoin ATM machine will vary depending on the type of model you choose. Especially for small businesses, the potential advantages that come with crypto may seem tempting — especially for regions that increasingly favor this kind of digital assets over traditional cash or credit cards.
In conclusion, Bitcoin ATMs are an innovative way for businesses to rake in additional revenue. For businesses looking for other ways to increase their transaction options for customers, BTMs offer a direct solution with a wide range of benefits such as immediate transactions, no geographical limitations, attraction for wider audiences, and more.
On the other hand, operating a Bitcoin ATM does come with certain challenges that need to be considered prior before devoting yourself to the process. It is important to find a reliable company offering quality Bitcoin ATMs services so you get the results you want.
Start Your Bitcoin ATM Business Today
Looking to start your first Bitcoin ATM business? Look no further than ChainBytes! ChainBytes is a US-made ATM manufacturer that will provide you with the most reliable service available. Plus, you get to choose a variety of ATM models based on your preferences. Best of all, installation is easy.
Begin your new business venture in an all-American ChainBytes Bitcoin ATM today!