Many people around the world rely on banks to deposit and receive money. When people get their salary, it usually goes straight to their bank account. We take for granted automated salary payments since it is a standard part of life for most people in first-world countries. This is a privilege compared to the number of people worldwide who don't have one. A recent study using World Bank 2021 data reported that there are 1.6 Billion adults from around the world who don't have bank accounts or use banking services. Due to unavoidable circumstances, they cannot access financial services like loans, credit cards, and savings accounts.
These people classify as the unbanked. They are generally from the lower-income bracket of the population with limited access to education and job prospects. The difficulty of finding a high-paying job gets even more complicated with a lack of access to financial products. Without giving people the same opportunities, it isn't easy to prosper and achieve the same advances in life, but they also aren't entirely excluded from financial services. One resource for financing the unbanked are digital currencies and Bitcoin ATMs (BTM).
Financial Inclusion
One of the main benefits of using Bitcoin, a cryptocurrency, is its permissionless financial network. Any user, banked or unbanked, can access Bitcoin. The most straightforward onboarding mechanism to access Bitcoin is using a BTM. Bitcoin is meant to be decentralized with no barriers to entry. If you can access a smartphone, you can also access Bitcoin. No bank or any other financial institution necessary. Users only need to install a wallet on their smartphone, which grants them custody to hold Bitcoin. Think of a wallet as an app (because it is!). It's an app that authorizes a user's access to digital assets like Bitcoin.
The barriers to entry can be political, financial, and institutional. Most of the unbanked cannot get approved for loans, bank accounts, and other services due to a lack of documentation. Other times it could be political or due to poor credit scores. But with Bitcoin, the system is built entirely inclusive, overcoming all of these hurdles.
The idea of financial inclusivity does not mean putting all their money into Bitcoin. While other financial instruments are not available to them, Bitcoin is an option. With access to Bitcoin, the unbanked can have the opportunity to invest and earn (this is not financial advice, just for educational reference). It can definitely work as a hedge against an economic downturn, but there are other reasons.
The BTM For The Unbanked
The BTM serves as a way for the unbanked to have exposure to Bitcoin, a global currency. A BTM is available at several locations worldwide. Users do not need to have a bank account or credit card to make a Bitcoin purchase. All they need is a wallet on their smartphone and cash. BTMs allow users to pay for their Bitcoin in cash without having to submit supporting documents. Some BTMs may require a government-issued ID for verification and a smartphone number to prove identity for more significant amounts, but with our BTMs it is unnecessary for smaller amounts (in the US). The critical advantage of accessing Bitcoin for everyday people it's porthole to a global currency, increasing their wealth and opportunities. Using a BTM is the most front-line and straightforward resource that will link them to these opportunities.
When the user needs to cash out, the BTM can also provide them that service. The main benefit to the unbanked is that the BTM gives them quick access to investing in a digital asset and to their funds. While it is speculative and risky like any investment, the opportunity is there. This can also be just as important to people who have no access to their bank while in a foreign country. A BTM can be their source for withdrawing to any fiat currency. With recent development of Bitcoin as a legal tender in El Salvador, the seventy percent currently unbanked in the country will be the first to see the full benefit of Bitcoin as a national currency and the opportunities this will provide for them.
Glossary Of Terms
Bitcoin (BTC) – A cryptocurrency used for direct peer-to-peer payments or as a store of value.
Bitcoin ATM or BTM – An ATM that provides access to cryptocurrency like Bitcoin.
Cryptocurrency – A digital asset used as a store of value or form of payment secured with cryptography.
Fiat Currency – Government-issued money (ie: the US Dollar).
Wallet i.e. Digital Wallet – Software that holds a user's private keys, which authorizes their access to Bitcoin.
Unbanked – individuals (adults) who do not have access to banking services.
We hope this information helps our community have a better understanding on the use of Bitcoin ATMs all over the world and how it truly provides financial inclusion for everyone in the most simple of ways.
The ChainBytes Team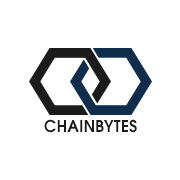 In the meantime you can follow us on our channels, visit our website, or call us directly!
Checkout our website, http://www.chainbytes.com/
Give us a call! +1 415.529.5777 or shoot us an email.
Join the conversation on Twitter
Follow on Facebook
Follow on Linkedin