On January 3, 2019 the Bitcoin community celebrated the 10th anniversary of the genesis block. 10 years ago, in the middle of a global financial crisis, the first block of the Bitcoin blockchain was mined. Satoshi Nakamoto included in the blockchain a headline from the British newspaper The Times: "Chancellor on the brink of second bailout for banks"; an article that made reference to the British Chancellor, Alistair Darling, considering a second bailout for banks.
Genesis' block information on block explorer blockchain.com: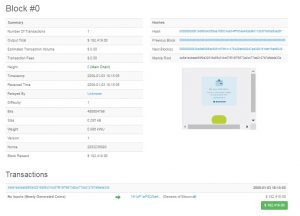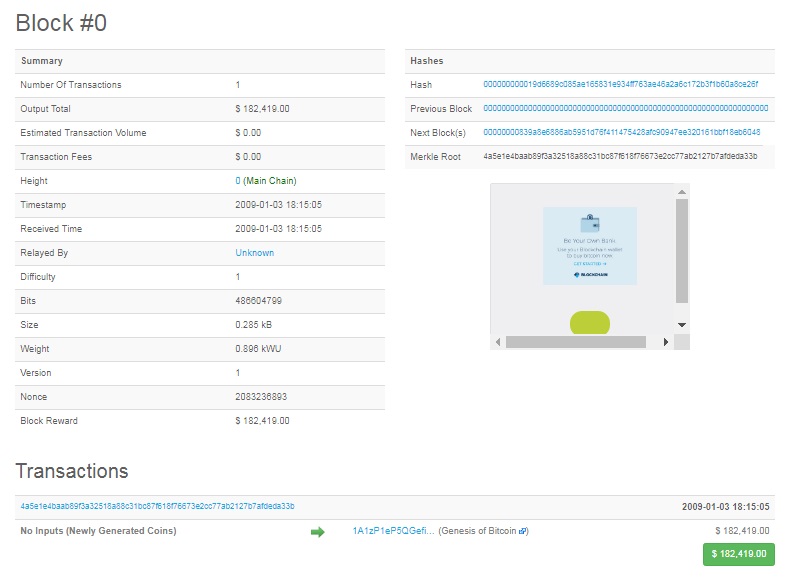 -The Genesis block is also known as Block 0. It contains a 50 BTC reward, but it can't be spent.
-The hash of the genesis blocked is: 000000000019d6689c085ae165831e934ff763ae46a2a6c172b3f1b60a8ce26f
January 3rd, 2009 cover of The Times: