Cryptocurrency, led by Bitcoin, is gaining momentum for further adoption in the finance world. This adoption is offering new opportunities such as Bitcoin ATMs and Cryptocurrency ATMs.
A cryptocurrency ATM allows users to trade digital assets for fiat money and vice versa in real time. This is giving people who traditionally have not had access to crypto the necessary ability to acquire and trade digital assets. 
Although bitcoin is the biggest cryptocurrency, Bitcoin ATMs also have the ability to host other digital assets. Some of these include.

Other established cryptos (Etherium)

Stablecoins (USDT & USDC) 

Meme coins (Dogecoin)

DeFi tokens & NFTs                                     

                                             
Not everyone has bitcoin, so having a diverse array of crypto options may appeal to more customers. This is especially true as the growing base among Etherium and other altcoin holders continues to rise.         
If you are looking to get involved in this great new opportunity, Chainbytes can help! 
As a leading Bitcoin ATM manufacturer, Chainbytes provides the highest quality machines, great customer service, and connects you with a compliance solution to help meet regulatory needs.  
Contact Chainbytes to learn more about how to start a Bitcoin ATM Business.
Follow us on Social Media: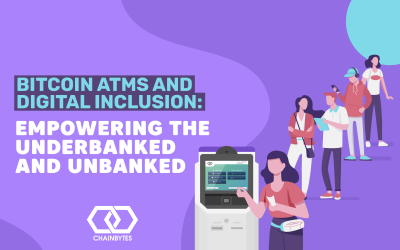 Introduction As our global financial system continues to transform, spurred by the advent of financial technology, there's a rising focus on bringing cryptocurrency to all corners of society. However, a significant portion of the population - the underbanked and...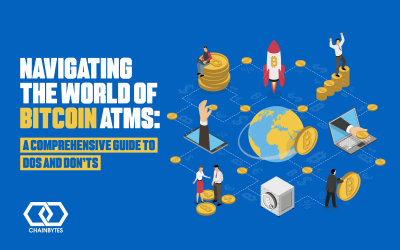 Introduction As the world of cryptocurrency expands, so does the infrastructure supporting it. Bitcoin ATMs have become one of the most sought-after services in the cryptocurrency ecosystem. With over 19,000 Bitcoin ATMs operating globally, it's crucial to know how to...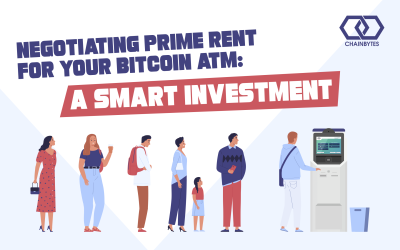 Learn about rent prices for Bitcoin ATM locations and how to negotiate the rent with potential store owners. In this article, we are bringing the best practices for renting a Bitcoin ATM location.