The Army & Navy Store, in Whitehall, a suburb of Allentown, Pennsylvania, is now home to a
ChainBytes 2 way Bitcoin ATM
. The kiosk allows users to instantly buy and sell Bitcoin, or fractions of it, the new form of currency that has the potential to revolutionize commerce and disrupt the payment industry.
ChainBytes Bitcoin ATM's interface is user-friendly and KYC/AML compliant. Although the technical intricacies of Bitcoin can be intimidating; no previous experience with cryptocurrencies is required to use the machine.
The Bitcoin ATM resembles traditional ATMs. By following a few steps, anyone in the Lehigh Valley area can buy or sell Bitcoin instantly without the waiting periods associated with online crypto exchanges.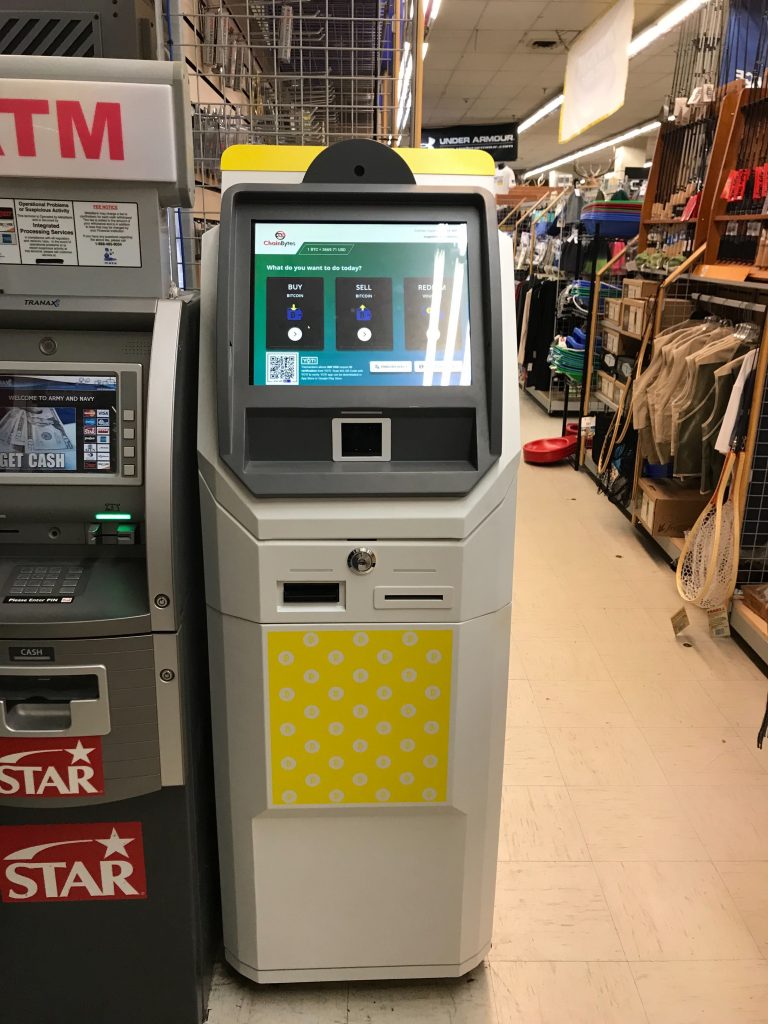 To purchase Bitcoin using the ChainBytes kiosk, users need to select the amount they wish to purchase and insert cash into the bill receiver; after the payment is confirmed, the cryptocurrency is automatically sent to the user's mobile Bitcoin wallet, or a paper wallet can be printed by the machine.
Alternatively, in order to sell, users need to send the amount they wish to convert to cash to the kiosk's wallet address. The process is simple; users only need to scan the wallet provided by the kiosk in the form of a QR code with their mobile Bitcoin wallet; once the transaction is confirmed, bills are dispensed by the machine.
To learn about the different types of Bitcoin wallets and a step by step guide to learn how to use a Bitcoin ATM, visit ChainBytes blog.
The Bitcoin ATM is located in the Army & Navy Store located at: 1045 Grape St, Whitehall, PA 18052.
The store opens Monday to Saturday from 9:30AM to 9PM and Sundays from 11AM to 6PM.