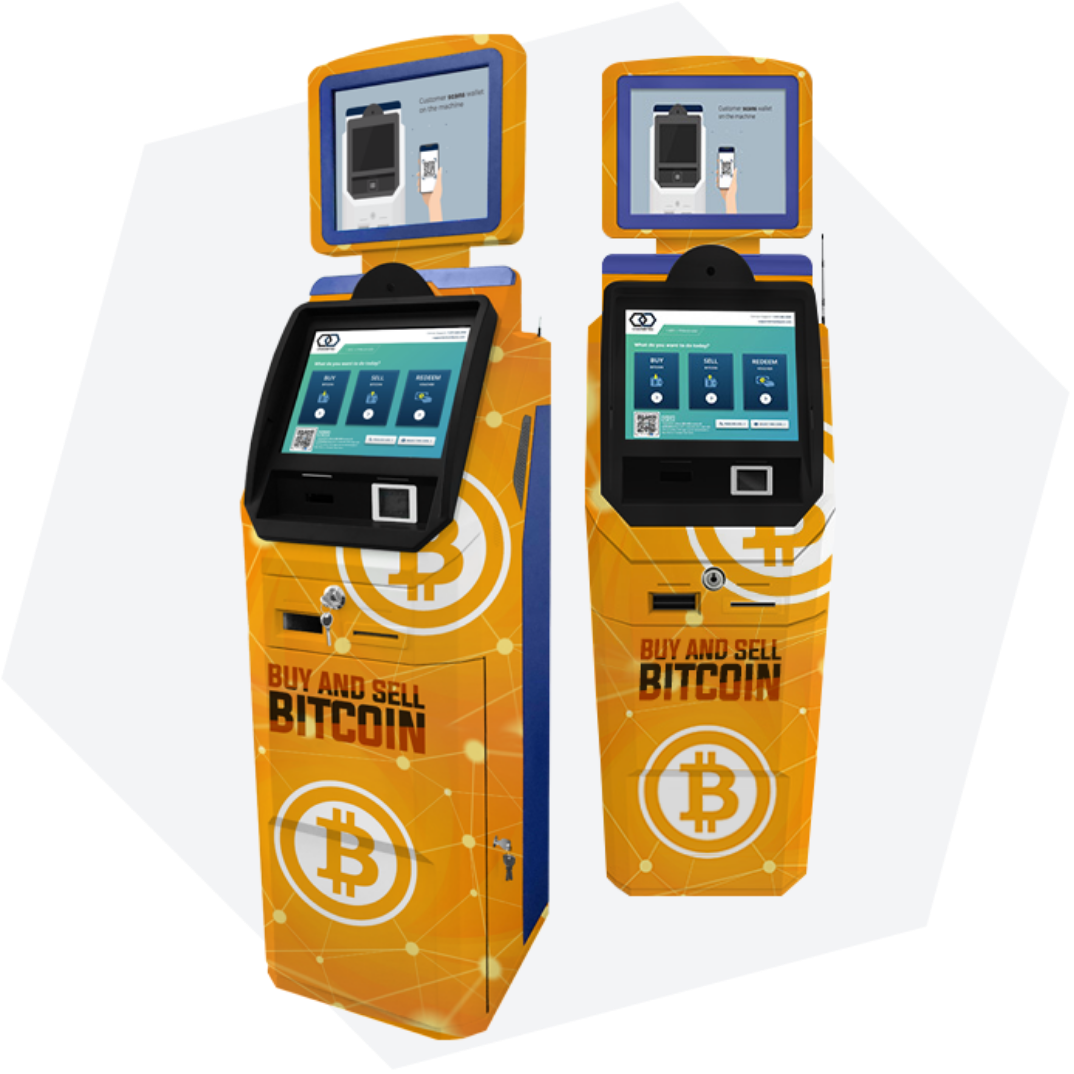 Find a Bitcoin ATM in Lehigh Valley
Bitcoin ATMs are available at Allentown, Whitehall, New Tripoli, Quakertown, Bethlehem, and Easton. Operator contact: (610)508-3009
Find a Bitcoin ATM in Lehigh Valley
Bitcoin ATMs are available at Allentown, Whitehall, New Tripoli, Quakertown, Bethlehem, and Easton.
Find a Bitcoin ATM Near You
How to buy Bitcoin in Pennsylvania
How to Buy Bitcoin
1.    Visit the Bitcoin ATM machine at Lehigh Valley (locate an ATM using a Bitcoin ATM map above)
2.    Click the button Buy Bitcoin on the machine screen
3.    Scan your Bitcoin wallet where you wish to receive the bitcoins 
4.    Insert the cash
5.    Click button Done
6.    Take the receipt
That's it! Bitcoins will be sent to your wallet instantly! 
There are Bitcoin ATMs located in Easton, Allentown, Bethlehem, Quakertown, and New Tripoli.  The Bitcoin ATMs serve the entire Lehigh Valley area as well as Warren County. Customers can buy Bitcoin using cash at the Bitcoin ATMs listed below.
Buy Bitcoin for Cash
Bitcoin ATMs in Lehigh Valley allows you to purchase bitcoin for cash, and your bitcoins will arrive directly to your wallet
Indoor location
The Bitcoin ATMs are always located indoors usually inside the stores, with large parking available.
7 Days a week available
Don't wait on bank transfers and complicated processes,you can buy or sell bitcoin for cash today at locations in Lehigh Valley or Wilkes-Barre area.
Bitcoin ATM Map
You can find a Bitcoin ATM map above and list of every individual locations with a google driving directions.
Easy reachable locations in Lehigh valley
Instant and easy transactions
Best prices for Buy and Sell Bitcoin Transactions
Simple interface that makes transactions a walk in the park
Local support team for support and inquiries
Hippo Kiosk is one of the most trusted BTMs operator with best customer support
How to Buy Bitcoin?
Buying Bitcoin on Bitcoin ATM is done in a simple 3 step process. Opt to Buy Bitcoin, Scan your Wallet, Insert cash, and your bitcoins will be on their way to you. Check the video below for a detailed explanation.
Hippo machines are simple to use We Got You Covered with ChainBytes Bitcoin ATM support
If you can use your phone you can definitively use our machines. The simple process provided by ChainBytes is making us stand out!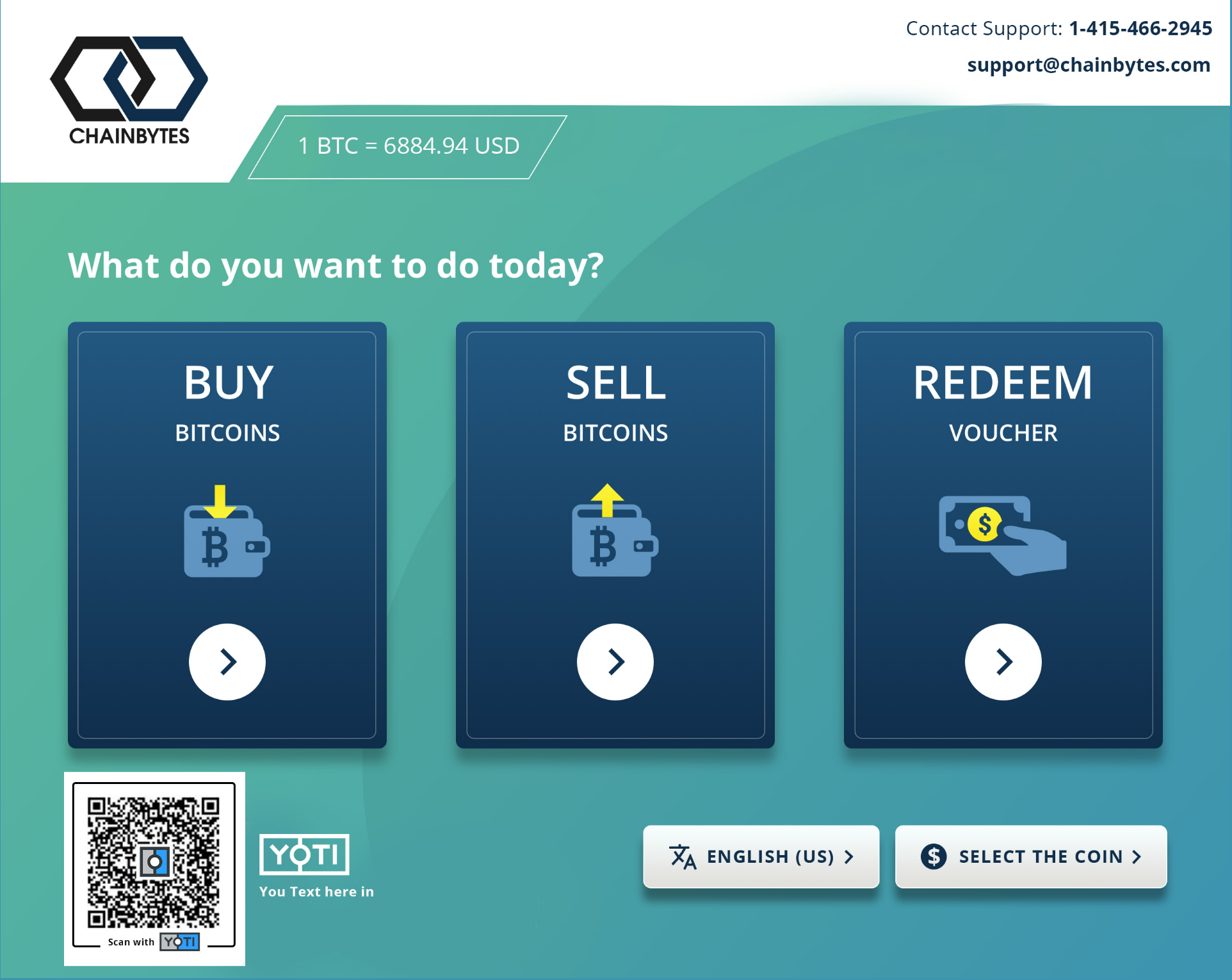 How much Bitcoin can I Buy/Sell?
There are no limits to how much BTC you can buy or sell on the machine. For larger transactions, we will need to clear you and raise your limit. This can be accomplished directly at the machine during your purchase.
How long it takes to receive the bitcoin?
Transactions are broadcast immediately. To see Bitcoin in your wallet usually, it takes only a few minutes, depending on how busy the Bitcoin network is.  There are rare occasions where this may take longer. Refreshing your wallet may be needed. Websites, especially, may not recognize a payment until the transaction confirms (10-30 minutes later, usually) even though they have technically received the bitcoin. You can verify if your transaction has been sent by checking your address on a block explorer like blockchain.com
I have sold Bitcoin but i can't redeem?
Please check the amount you sent, the wallet you used may have subtracted the fee and we have received only a partial amount of BTC. Once you have sent the remaining amount you will be able to redeem the vouhcher.

I went to bitcoin ATM in the Army & Navy store and got my bitcoins in no time. I was surprised by how simple it was to use these machines.

I wanted to get some bitcoin for a while, but it's so hard to understand how to get them. I noticed a Bitcoin ATM at the store in Ephrata where I usually shop and gave it a go. The process was super simple and bitcoins arrived right away. Now I use the same ATM all the time! And now I'm the one telling my friends that it's actually easy to get bitcoin. Thanks for this machine!

Awesome machine! BTC in my wallet in under 5 minutes! No more bank transfers and a long wait! Three clicks and i was out of there with my bitcoin! I buy my bitcoins where i buy my sports equipment!
Hippo Kiosks Bitcoin ATM operator with machines located near you (Allentown, Easton, Quakertown, Bethlehem, Wilkes-Barre, New Tripoli and Whitehall). Hippo ATM has a goal of bringing a Bitcoin ATM to every neighborhood and it's constantly searching for new locations for placing BTMs. Hippo is an Allentown, PA-based company, it takes pride in providing the best customer service to its clients.
ChainBytes is a Bitcoin ATM provider, selling Bitcoin ATMs in the USA. We chose them as a partner due to their long track record of first in class hardware as well as easy to use software and machine interface. ChainBytes is located near you and we are happy to work with them and support the local economy.