We knew Bitcoin ATMs were buzzing in the US when our team showed up at the ATM Industry Association (ATMIA) Event in Las Vegas because it wasn't just the city making noise; it was Bitcoin. Our "dynamic duo" of a sales team, Keith Smith and Mike Salvi, showed up promptly as the staff were set up. They started up conversations with all the workers who, to their surprise, had an unsuspecting amount of knowledge on cryptocurrencies and Bitcoin. We could spend hours talking about Bitcoin with anyone, and they practically did with these guys before eventually making their way back the following days for the main event.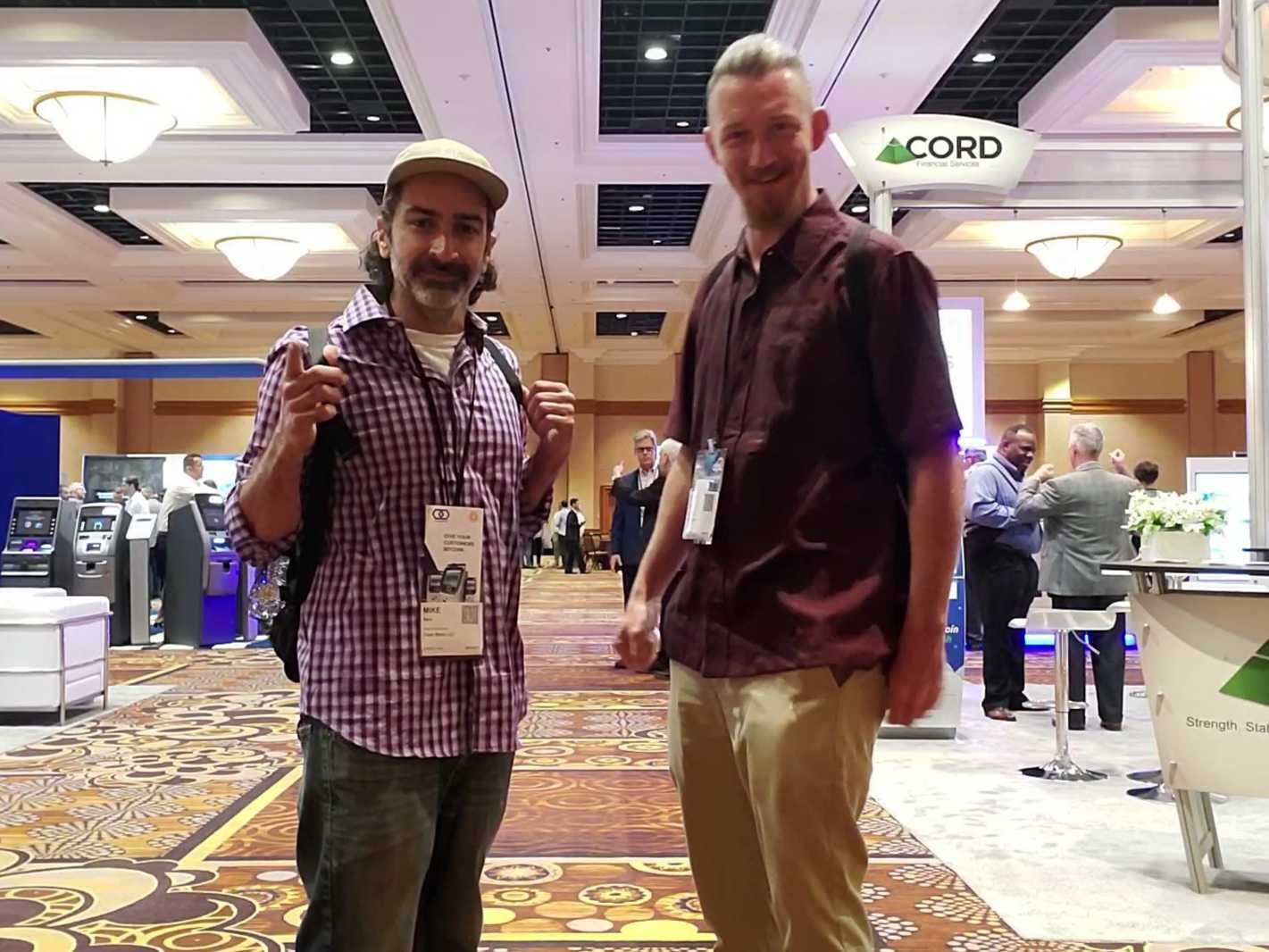 (Pictured left to right: Mike Salvi, Sales Representative and Keith Smith, Director of Sales at ChainBytes) 
If you were at the event, it would be difficult not to notice our sales team. They most likely made you laugh and most definitely taught everyone there who would listen about Bitcoin ATMs. 
A Bitcoin Turning Point for the ATM Industry
It was our first appearance at ATMIA, and it was surreal to see a lot of smiling faces in the light of this pandemic. Almost half of the entire event was somehow Bitcoin and Bitcoin ATM-related. According to previous ATMIA conferences, this is an unusual and new development. Our Director of Sales, Keith Smith, believes that "Bitcoin ATMs are becoming a market giant in the ATM industry and it's become apparent to many in the ATM business that BTMS is a must-have in their fleet operations." This is a huge turning point in a cash management industry that used to rely solely on ATMs. And, it also ties into why a lot of ATM industry-specific entrepreneurial groups have reached out to us for special presentations to their audiences. We're coming into an era that any operator not looking at Bitcoin ATMs for their business will soon be left behind. Change is happening all over the US.
Attendees and Impact 
Attendees included payment processors, banks, ATM operators, and (of course) Bitcoin ATM operators. Since it was our first time attending, we assumed only a few companies had heard of us. We're a relatively modest company. But with everything going on in our company, El Salvador, and the world, people seemed to know us. It was our first time speaking to people in the US about all the development we were having worldwide and having them share in the excitement! There were also a lot of innovative products added into the industry that will be useful for operators all over. Two products that caught are eye (and made our accountant drool a bit) were these cash counters and security devices for machines: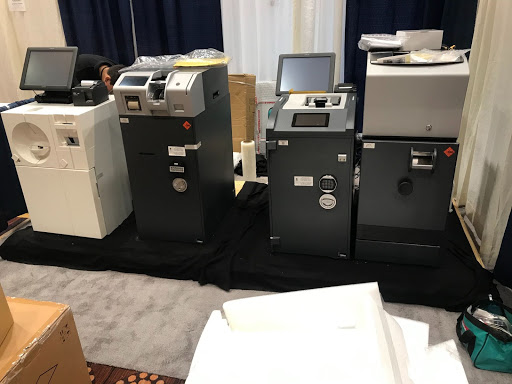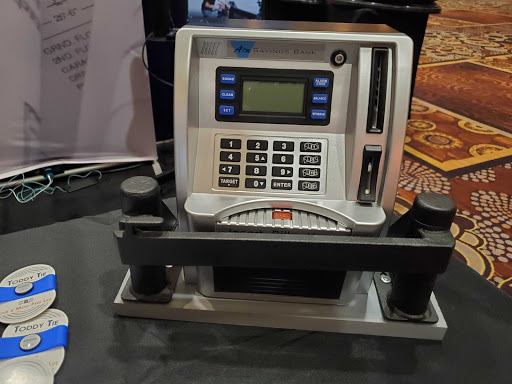 This event was just what the ATM Industry needed. It truly brought the entire industry into a full circle. Companies at the forefront of Bitcoin adoption and BTMs working together with operators to get a hold on the industry and how their business can evolve. 
There was a massive crowd, people from all over the United States. Companies and people with no direct service to the ATM industry were also extremely interested to hear about what we were doing with Bitcoin ATMs. Everyone was starting to take notice of the influence Bitcoin has already had and will continue to have on the entire industry. It was a sight to see, and I'm glad we were there to participate and teach operators all about BTMs.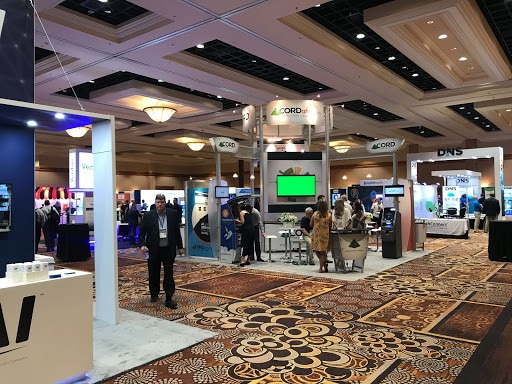 It may have been our first event with ATMIA, but it definitely won't be our last. Thank you to everyone who helped put this together! 
And, if you missed the event or didn't have an opportunity to chat with our "dynamic duo" sales team, feel free to give us a call at +1 (415)529-5777 or email us at info@chainbytes.com. 
We're looking forward to attending more events that will benefit the ATM industry in the US. 
    -The ChainBytes Team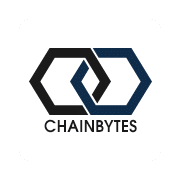 In the meantime, you can follow us on our channels, visit our website, or call us directly!
Check out our website, http://www.chainbytes.com
Give us a call! +1 415.529.5777 or shoot us an email.
Join the conversation on Twitter
Follow on Facebook
Follow on Linkedin