We're excited to announce to our community that we're building out a LLC in El Salvador, are hiring a team, and exploring options to build El Salvador into the manufacturing hub for the Americas!
I'm sure this is no surprise if you've been following along our Twitter account: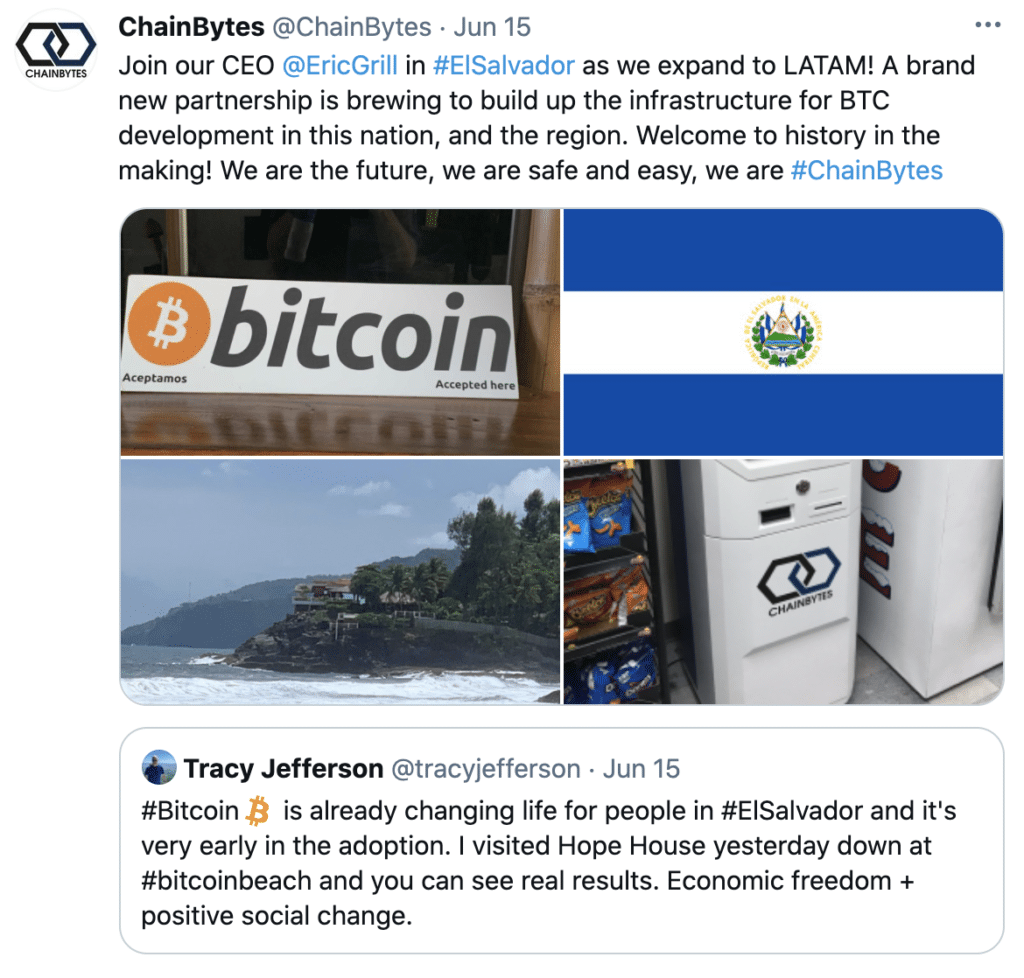 Our team has been in El Salvador speaking with officials, advisors, Bitcoin Beach, and legal entities to support the country's pursuit of Bitcoin development after the President of El Salvador, Nayib Bukele, made Bitcoin a legal tender. ChainBytes CEO, Eric Grill, believes this is a "long time coming since we have been looking to expand our manufacturing and operations for a while now. El Salvador is the perfect opportunity for this, and we're going to do everything we can to help its citizens, and this initiative succeeds." Our goal is to use El Salvador as our American hub to better serve operators and continue expansion and operations in the LATAM, US, and Canadian regions with the global supply chain distribution. This initiative will bring jobs to Salvadorans and better serve operators all over the Americas.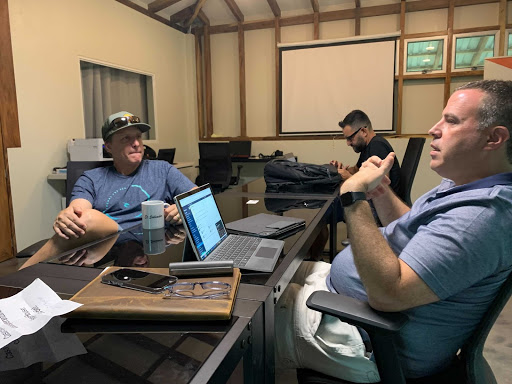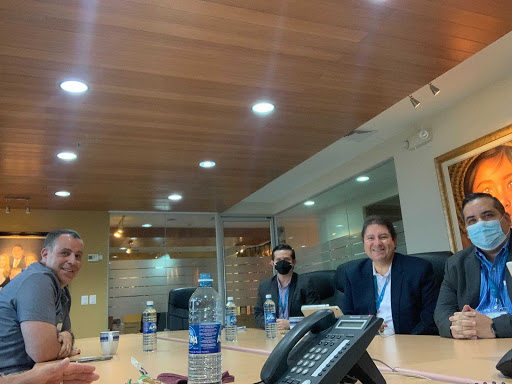 After spending some much-needed time in El Salvador, we've been able to see a unique perspective of the country and the bright future ahead for all Salvadorans with the Bitcoin development that is to come, and even more by creating a Bitcoin ATM manufacturing hub here. Eric Grill, our CEO, sees the recent moves by President Nayib Bukele as a way to "show leadership to the world in implementing Bitcoin as a legal currency." Something no other country has done. He also said that as ChainBytes, "We believe in doing so that the country is positioning itself to be more of a technology hub," and that we'd like to be "part of that success. Our initiative will provide the training and skilled jobs needed for all Salvadorians, which will, in turn, contribute to the economy and the nation."
Since we've been looking to expand our manufacturing and are always looking to improve our support and services for operators, El Salvador seems to be our top contender. "El Salvador is a great move for the nation and the entire industry. It has free trade zones and service parks that will encourage more businesses to operate here. In addition, with the sea and air hubs in place, it makes sense for us to produce machines here for not only Salvadorans but to export throughout North and South America," from ChainBytes COO, Tracy Jefferson.
After only being there for a short time, the leadership team already sees the vast potential in El Salvador and what this initiative will bring to the world and Bitcoin development across LATAM and the Americas.
To help our efforts towards this initiative or for more information, you can contact our Director of Global Marketing, Claudia Olah, at claudia.olah@chain-bytes.com or call our ChainBytes headquarters at +1 (415) 529-5777.