vFor those entrepreneurs who are just entering the crypto space, it can be difficult to choose a Bitcoin ATM provider that offers the best machines and support for the best price. In this article, we have collected the most important reasons why US-based providers may be the optimal choice for your business.
Why Invest in a Bitcoin ATM?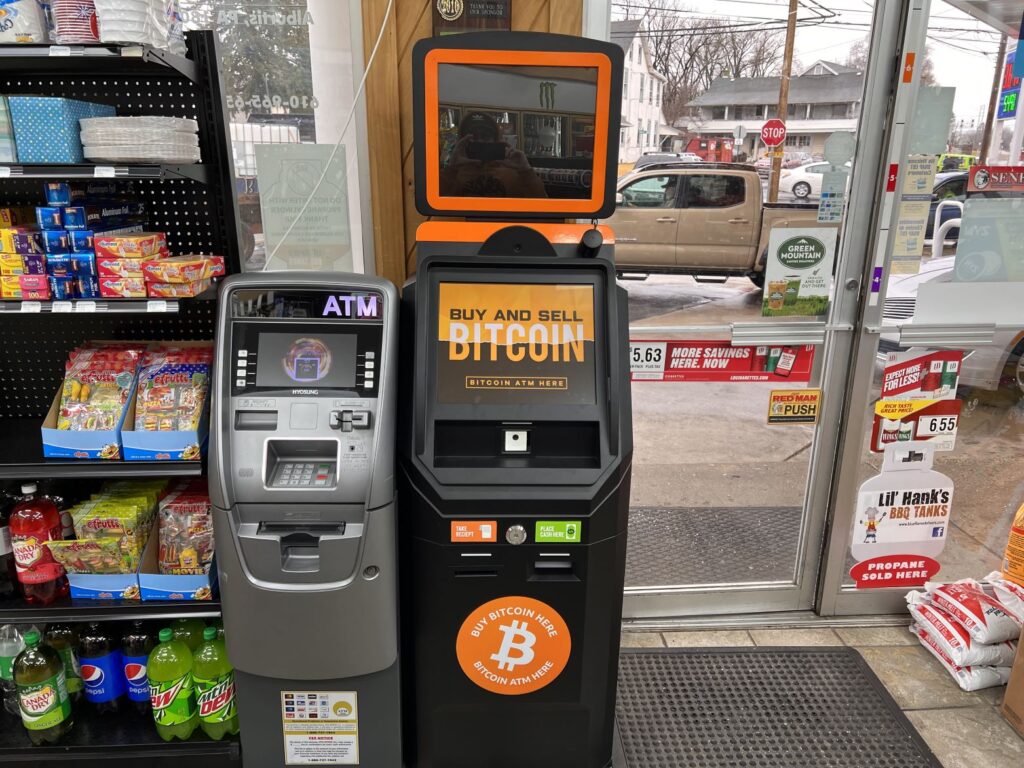 First, let's look at why investing in a Bitcoin ATM fleet can be good for your business.
More people are getting involved in the cryptocurrency space every day.
Bitcoin ATMs are an accessible alternative to traditional online crypto exchanges.
With Bitcoin ATMs, cryptocurrency transactions are fast, easy, and only take a few minutes.
Bitcoin ATMs serve a group of people that want to get involved in the crypto space, but are not tech savvy or either don't or can't use traditional financial services.
Bitcoin ATM adoption is spreading across the world.
As Bitcoin and cryptocurrency adoption has grown, so has the demand for Bitcoin ATMs.
As of now, there are more than 36,000 Bitcoin ATMs in the United States – and looking at the rate of growth, this number is expected to rise much higher.
Why Choose a US-based Provider?

Below are some important reasons for selecting an all-American provider. Long story short, you get amazing perks that you won't get to find anywhere else, such as fast 24/7 customer service, amazing discounts, and strong locally-made software — and that's a guarantee from ChainBytes.
Customer support is often more readily available
Nobody likes to have unreliable customer service, no matter what business it is.
Hosting or operating a Bitcoin ATM is pretty straightforward. However, problems can arise, and when they do, operators need to be prepared to deal with them. At any given point, you may need to address the problems with the machines or with the software head-on.
If you've purchased a Bitcoin ATM from one of the US-based providers like ChainBytes, you can count on customer service that is available within 24 hours. Our competent staff will help you solve your Bitcoin ATM-related issues and more. The best part is that with ChainBytes machines, all the updates are done remotely by a highly specialized deployment team; this means that operators do not need to physically visit the machine every time there is a new update. 
Plus, all installations are done by our team and we'll have it done within a one-hour window for the arrival of the Bitcoin ATM.
We believe that with great customer service comes great trust with our clients.
You can get a wide variety of discounts
Bitcoin ATMs are a long-term investment. It's recommended to get premium machines that are built to last. Higher-quality machines, however, can sometimes put a dent in your wallet.
Lucky for you, some US-based Bitcoin ATM providers offer extra discounts for your business.
ChainBytes, for example, offers veteran discounts year-round for US vets, discounts for businesses buying in bulk, and discounts for paying with Bitcoin.
These are awesome offers that you won't find anywhere else!
Trusted Software Developed Here in the US 
While the quality of the hardware a Bitcoin ATM uses should be a high priority, the software quality is equally critical.
The ChainBytes Dashboard operating software was developed right here in the states and has a lot of extra features that your business will find beneficial. Notably, the ChainBytes Dashboard enables you to operate and monitor your machines remotely, putting you in full control of your operation.
It will make everything more convenient for you as a Bitcoin ATM operator, letting you focus on your other tasks without having to go through the pain of visiting the Bitcoin machines on-site just to perform the update.
Faster Performance and Simpler Process than Any Other Bitcoin ATM
According to CoinDesk, it takes 10 minutes or up to an hour to complete a transaction using a Bitcoin ATM.
The time customer sends on a bitcoin ATM depends on the KYC/AML setting and the amount of bitcoins the customer is planning to buy.
With ChainBytes ATM, both the buy and sell processes are very straightforward and can be completed in 3 simple steps. The intuitive interface will guide your customers ensuring that even the most non-tech-savvy customer can easily finalize the purchase turning them into loyal customers. 
Crypto ATMs don't come as close as ChainBytes' simplicity and speed. If your customers realize how easy and quick it is to purchase Bitcoin or other digital currency, they won't look for other ATM kiosks anymore. They will always want to flock to your location because it's faster that way than in other places.
Here's a video to show a small purchase performed on ChainBytes Bitcoin ATM:
About ChainBytes 
ChainBytes is a veteran-owned, premium BTM provider.
What makes us stand out?
ChainBytes is US-based.
We provide competitive pricing.
Our machines are built with premium hardware.
Our software is top-tier and allows you to manage and monitor the transactions of all your machines remotely.
We provide top-of-the-line customer service and are available within 24 hours.
When you're looking for a reliable US-based Bitcoin ATM provider, ChainBytes checks off all the boxes. To learn more about how ChainBytes can help you start or expand your Bitcoin ATM operation, contact us here!
Follow us on Social Media: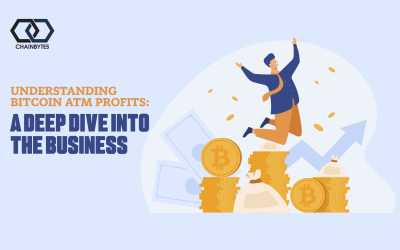 Introduction In the dynamic and rapidly evolving financial world, one revolutionary concept that has come to the fore is the Bitcoin ATM. Due to the increasing acceptance of digital currency and the growth of Bitcoin, the emergence of Bitcoin ATMs has altered how...