On April, 27th / Mexico City
ChainBytes worked in cooperation with Axolotl Bitcoin and Mexican Senator Indira Kempis to deploy a Bitcoin ATM machine on the floor of the Mexican government Senate (Senado de la Republica) located in Mexico City. This comes after Mexico's announcement to evaluate current laws in Mexico to improve the use of Bitcoin in Mexico and possibly make it a legal tender.  
Who made this happen?
ChainBytes

 
ChainBytes is a veteran owned Bitcoin, Blockchain, and cryptocurrency ATM manufacturer that is known for bringing the highest quality kiosks and making the process of buying and operating Bitcoin ATMs simple and secure.   
Indira Kempis is a senator in Mexico that has been an advocate for changing Mexico's laws to allow Bitcoin to become a legal tender in the country.  
Axolotl is a Mexican based Bitcoin ATM operator.  
Why is the deployment of this machine important?
The strategic placement of the machine in the capital will give Mexican lawmakers, many of which whom have never seen Bitcoin transactions up close, a chance to become more educated about Bitcoin and the benefits that mass adoption could potentially bring to their country.  
Kempis, an advocate of Bitcoin and the Fintech industry, made her viewpoints on the matter very clear suggesting that Bitcoin could be the door that opens a new future for Mexico. A door that could bring financial freedom to all the people of the country with the possibility of closing inequality gaps.  
Eric Grill, founder and CEO of ChainBytes, had this to say at the Senate building on April 26th while talking to the press:
"We are thrilled to be a part of such a historical moment for Mexico. We hope that by placing our ChainBytes ATM in the senate building we will help lawmakers get familiar with the technology and hopefully aid their decision to accept Bitcoin as a legal tender in Mexico. We are excited and honored to be here and we are doing our best to help these lawmakers understand the advantages of Bitcoin."  
Jose Rodriquez, CEO of Axolotl Bitcoin added "We are excited with the current openness in the Mexican Senate, and with Senator Indira Kempis' effort to bring this Bitcoin ATM to and help towards a Bitcoin Regulation that could detonate the Bitcoin and Fintech industry in Mexico as it has in other countries." Jose went on to explain how finally, after 10 years, he is seeing interest and participation by regulators and lawmakers in Mexico.
What's next?
Initiatives to approve Bitcoin in Mexico as a legal tender are being developed, but before any of these developments can take action the current laws in Mexico have to change, which could take a little bit of time. However, Indira Kempis is confident that this effort at the Senate this week will expedite that process.  
The Bitcoin ATM will remain operational in the senate building allowing lawmakers to get familiar with Bitcoin in the coming months before they have a chance to discuss and vote on Senator Kempis petition of making a bitcoin a legal tender in Mexico. 
Follow us on Social Media: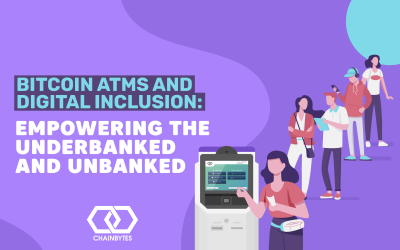 Introduction As our global financial system continues to transform, spurred by the advent of financial technology, there's a rising focus on bringing cryptocurrency to all corners of society. However, a significant portion of the population - the underbanked and...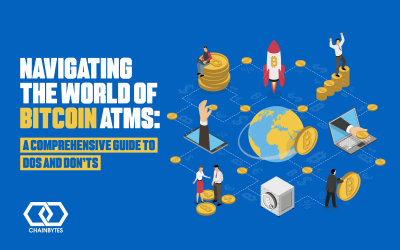 Introduction As the world of cryptocurrency expands, so does the infrastructure supporting it. Bitcoin ATMs have become one of the most sought-after services in the cryptocurrency ecosystem. With over 19,000 Bitcoin ATMs operating globally, it's crucial to know how to...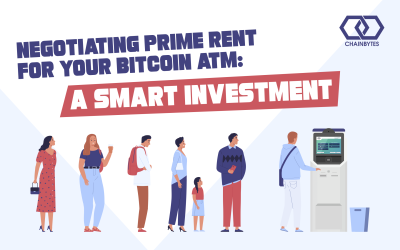 Learn about rent prices for Bitcoin ATM locations and how to negotiate the rent with potential store owners. In this article, we are bringing the best practices for renting a Bitcoin ATM location.