As the interest in cryptocurrency grows, so does the ever expanding cryptocurrency job market. In 2021, crypto and blockchain jobs have grown by 600%. This industry is disrupting the traditional finance industry and creating new jobs within that field. It's also opening up positions for knowledgeable experts in the fields of computing and fintech.                                      
We can compare the explosion in the crypto job market to that of the Internet boom back in the late 1990's and early 2000's. At that time, the Internet was an emerging technology. Some analysts predicted the end of the Internet due to the Dot-com Bubble, but it persisted.                                              
The survivors of the bubble would become successful big-tech companies like Amazon and Ebay. These companies would pave the way for Google and Facebook, the leading tech companies in the world today. Industries created around these companies have led to the demand for new skills by employers. The same can be said about the overall crypto industry.                                          
Careers In Blockchain                                   
Blockchain careers are booming around the world. Demand for these careers is evident in locations where companies specialize in technology. In turn, this has created technology hubs for blockchain and fintech firms. Some hubs include,

Singapore                  

Hong Kong             

Dubai                

Toronto                      

San Francisco                               
Worldwide value of the blockchain industry is estimated to be as high as $34 Billion by 2026 (ResearchAndMarkets). As blockchain technology continues to grow, the demand for software engineers, developers, and architects will boom.                                
Typically, workers in blockchain development have degrees in computer science, mathematics, or engineering. However, there are some positions that don't require such a backgrounds. These positions include technical writers and blockchain forensic analysts.
Careers In Bitcoin
Bitcoin is the leading cryptocurrency. Right now, entrepreneurs and businesses are capitalizing on the success of Bitcoin by starting new companies that revolve around the digital asset.

Bitcoin ATMs are one of the fastest growing industries in Bitcoin.

The number of Bitcoin ATMs is approaching 30,000 in the US as of mid-October 2021.

Careers in this field include software developers, hardware engineers, account managers and support specialists.

Bitcoin ATM operations have huge potential,

offering a high return on investment

.                                               
There are also many influencers who have found careers in Bitcoin advocacy. Top Bitcoin professionals like Andreas Antonopoulos and Anthony Pompliano have found success in Bitcoin education and content creation. 
Careers In Crypto                                             
The biggest opportunities in cryptocurrency come from the financial world.        
One of the fastest growing areas in crypto is digital exchanges. Companies like Coinbase and Binance have become successful by offering services that facilitate the conversion between crypto and traditional currency. 
Working for a digital exchange can be like a normal day job in accounting, marketing, and IT. Technical analysts, traders, and managers are also employed by exchanges. The more specialized positions in exchanges are technical. This is especially true for software developers and financial engineers.      
Cryptocurrency tends to favor those with a background in finance and mathematics. Experts are usually knowledgeable in technical analysis that involves analyzing charts and patterns.           
As cryptocurrency markets continue to boom, other jobs will be more prominently introduced to the space. These jobs include educators in cryptoeconomics, lawyers, and other experts in regulatory compliance.                                                           
It's evident that as the adoption of digital assets increases, the industry's demand for workers will also continue to grow. This is a great new opportunity for people looking for work, especially in the tech industry.
Follow us on Social Media: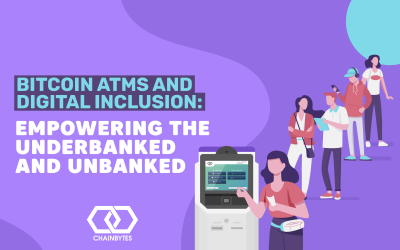 Introduction As our global financial system continues to transform, spurred by the advent of financial technology, there's a rising focus on bringing cryptocurrency to all corners of society. However, a significant portion of the population - the underbanked and...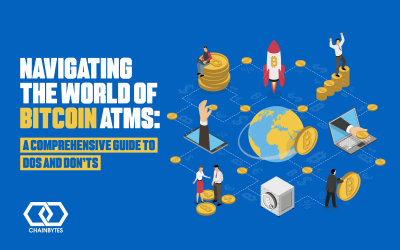 Introduction As the world of cryptocurrency expands, so does the infrastructure supporting it. Bitcoin ATMs have become one of the most sought-after services in the cryptocurrency ecosystem. With over 19,000 Bitcoin ATMs operating globally, it's crucial to know how to...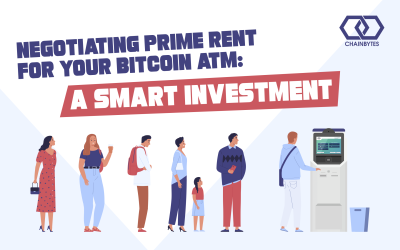 Learn about rent prices for Bitcoin ATM locations and how to negotiate the rent with potential store owners. In this article, we are bringing the best practices for renting a Bitcoin ATM location.