Right now, Bitcoin (BTC) and cryptocurrency adoption is increasing. The total market cap of digital assets hit an all-time high of $2 trillion dollars in 2021. This growth created a demand for new services to help promote the adoption of digital currency.
One of these new services is the Bitcoin ATM.
A Bitcoin automated teller machine (ATM) is a machine that allows users to buy and sell Bitcoin and other cryptocurrencies in exchange for cash. Transactions are fast, easy, and occur in real time.
Much like the growth of cryptocurrency, the number of Bitcoin ATMs worldwide also skyrocketed in 2021. In August 2020, there were a total of around 9,000 machines.  A year later, there were just under 25,000 deployed machines. Today, approximately more than 35,000 Bitcoin ATMs exist in the country. This is an indication that as Bitcoin becomes more valuable, the market demand for these machines also increases.
How can you profit from the growth of Bitcoin ATMs?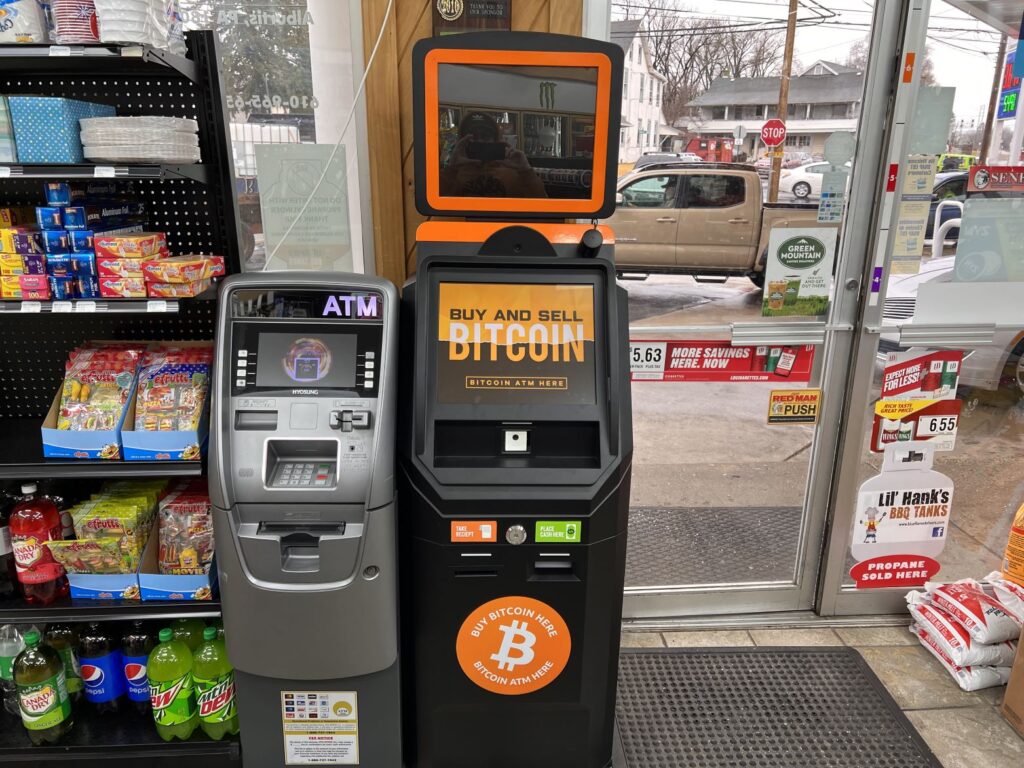 Bitcoin ATMs help meet the growing demand for Bitcoin adoption and transactions. Working with ChainBytes, businesses can learn about becoming either "operators", "partners", or "hosts" for these machines. The ROI will depend upon several factors, such as the following:
Location of the business (e.g. commercial district, high-traffic)
Number of daily transactions
Average transaction size (e.g. amount users transact)
Total expected revenue from transaction fees
Marketing strategy to promote your Bitcoin ATM
According to estimates from CoinATMRadar, one Bitcoin ATM machine has the potential to earn up to $3,000 a month (e.g. $36,000/year) with gross monthly revenues of $30,000. This can go even higher with an increase in the volume of transactions.
Partners share a percentage of revenues with an operator.
Hosts are paid a fixed monthly fee (or rent) from an operator in exchange for space.
Operators can have several machines under management and benefit from a variety of revenue models working with partners, hosts, and independently.
Having your own Bitcoin ATM business can net you a good profit as long as you follow proper care and management of operations. They also have the potential to increase foot traffic in retail stores and further grow already established businesses.
Stand Out From the Competition with a Bitcoin ATM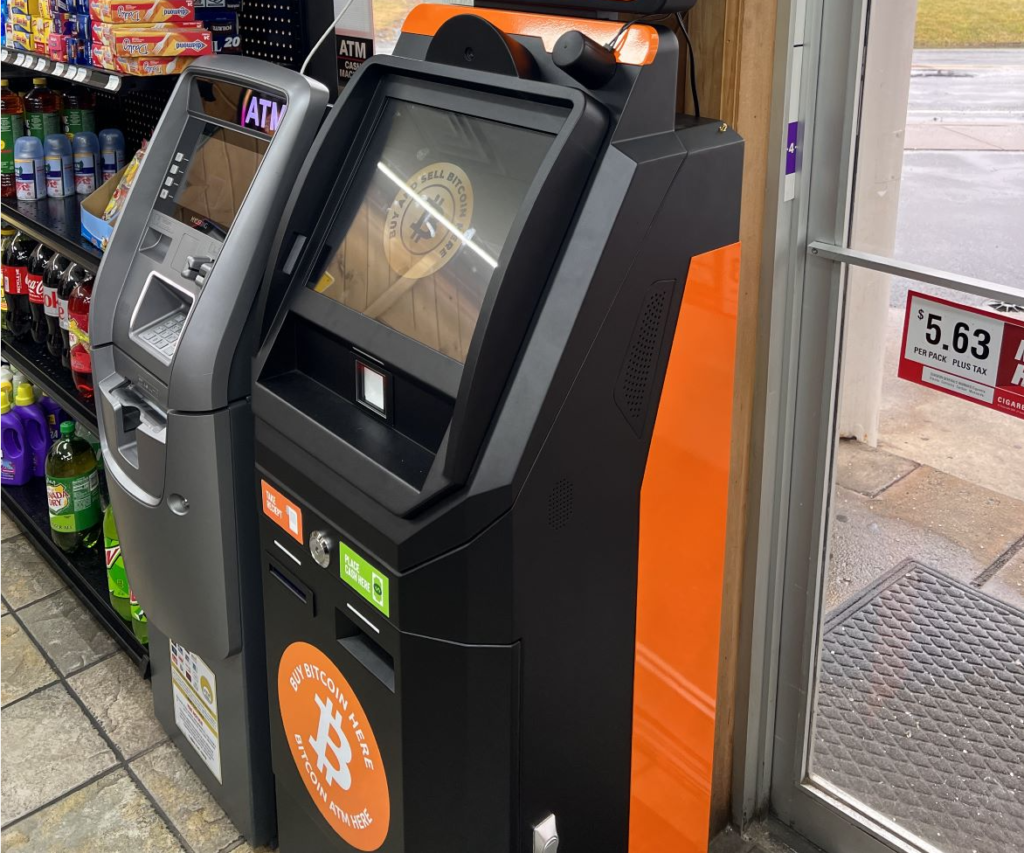 When it comes to ATMs, customers have come to expect convenience and reliability from their providers. But what if you, a Bitcoin ATM owner, could offer them something more? Being a Bitcoin ATM operator in your establishment gives you an edge over competitors who only offer traditional ATMs.
With a Bitcoin ATM, customers can quickly buy bitcoin or sell cryptocurrency on the spot. The convenience will let them get the crypto they need without having to go somewhere else. Additionally, as cryptocurrencies become more popular, having access to cryptocurrency services onsite will help draw in potential customers that may otherwise have gone elsewhere for their transactions. This will also set you apart from other businesses in your area that are offering traditional ATMs only.
In addition, cryptocurrency transactions generate revenue that provide business owners with additional revenue streams. Furthermore, to use a Bitcoin ATM customers do not need to use a credit card or bank account. It's just like a candy vending machine: customers insert cash and they receive the snack they want. In this case, they receive Bitcoin.
By installing a Bitcoin ATM at your business location you're not only increasing customer satisfaction but also showing you're dedicated to staying ahead of the trends. This commitment is sure to gain attention from current and potential customers looking for speedy and reliable services and keen on taking advantage of lucrative opportunities associated with cryptocurrencies.
Installing a Bitcoin ATM is an excellent way for business owners looking for ways to stand out from their competition while offering customers convenient access to digital currency transactions​ -allowing them to benefit from low-cost alternatives not offered by traditional financial institutions. With proper management, investing in a Bitcoin ATM can be hugely profitable venture worth considering!
Make an Investment in Bitcoin ATMs
Bitcoin ATMs provide businesses with a unique opportunity to make an investment into bitcoin while also having the potential to generate more profits. From hosting bitcoin ATM machines to becoming an operator, there are numerous ways for businesses to benefit from this technology. With bitcoin prices increasing, bitcoin ATMs provide businesses with the potential to earn higher profits by providing bitcoin services.
By partnering, hosting, or becoming an operator of bitcoin ATM machines, businesses can benefit from this technology and stand out from their competition.
ChainBytes is a premium Bitcoin ATM manufacturer that produces high-quality machines with state-of-the-art hardware and software. They also offer technical support and remote updates, ensuring that businesses looking to start a bitcoin ATM business do not need to have any advanced knowledge of running servers or understanding programming. If you're looking to expand your business into Bitcoin ATMs, or start a side-hustle, contact us for more information!
Current Problems with Bitcoin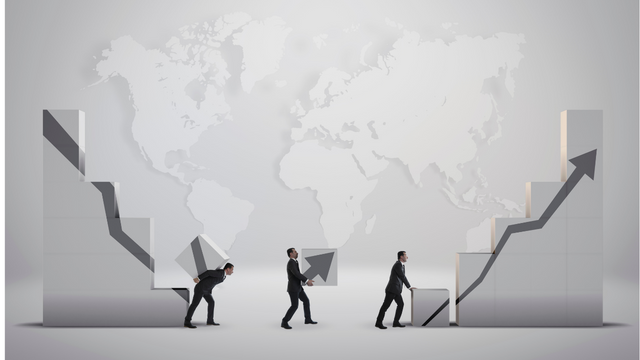 While a Bitcoin ATM itself is not the issue, the fact that the Bitcoin industry is still very young and everchanging is both advantageous and disadvantageous.  Throughout the years, BTC has been through many ups and downs. As of writing, cryptocurrency is at a down phase, especially after the notorious "crypto winter" of 2022. The period brought Bitcoin down from its all-time high of $69,000 on November 2021 to a bottom of less than $16,000 the following year.
If you are not in touch with the news, here are some key factors that affected the price of BTC over the past year:
Major cryptocurrency exchange FTX collapsed in 2022, which brought the price of BTC to less than $16,000
Interest rate hikes in the US and UK have caused sell-offs
The cost of living crisis has led to a decrease in investors' disposable income for buying cryptocurrencies
China (again) banned cryptocurrency transactions
A stablecoin called US Terra (UST) lost its US dollar peg, which led to the fall of the cryptocurrency LUNA from $120 to 0.000001, pulling down the entire crypto market
Constant calls for tighter regulations
However, despite all of the above, Bitcoin is still being adopted by more people by the day.  And while the price of bitcoin is constantly changing the adoption is more widespread, allowing bitcoin ATM operators to grow and reach customers more easily.
So, yes, Bitcoin is volatile — and that is what makes it, well, Bitcoin.
Bitcoin ATM Provides a Solution
A Bitcoin ATM business is well-suited for you, especially these days when the economy is facing significant changes. That also means BTC is in a "recovery phase", meaning it is taking time to breathe first before it begins skyrocketing again.
So, while everyone is accumulating money so they can buy more bitcoin, you may want to take that chance before everyone rides the hype train once again.
After all, people are kind of lost after the FTX exchange bankruptcy, which made plenty of customers lose their trust in other crypto exchanges. So simple process of Bitcoin ATMs of "cash in, bitcoin out" or better said cash in and bitcoin sent directly to the customer's personal wallet is more appealing to people just looking to start on a bitcoin journey.
That is where you come in: with a Bitcoin ATM.
A bit of an exaggeration here, but think of the machine as a guiding light for the lost people who don't know where to go when it comes to crypto.
Because, unlike a crypto exchange, a Bitcoin ATM is easier to use and, most of all, people have full custody of their Bitcoins.
Important: choose the right manufacturer who will provide the best service for you including remote updates for the Bitcoin ATM software. Some companies only provide manual updates for the software which forces you to go to the machine on-site, understnad servers and programing languages the ChainBytes Bitcoin ATMs are Plug-and-play machines, and you do not need any technical or programing knolege to own and operate one or a whole fleet of them.
Crypto ATMs are still scarce across the country but they provide the best alternative and streamlined way to buy bitcoin or sell them instead.
Having a Bitcoin ATM Business Means Low Competition
If you're looking for an investment opportunity with low competition and a high earning potential, the Bitcoin ATM market may be the perfect fit for you. Bitcoin ATMs are popping up all over the world, providing customers with an easy way to buy Bitcoin without having to do online transactions in crypto exchanges. For entrepreneurs, this means that there is huge money-making potential in being a Bitcoin ATM operator.
According to a report by akleg.gov, there are more than 435,000 traditional ATMs in the US. Meanwhile, only 35,000 Bitcoin ATMs exist in the country.
The good news is that competition in this space is still relatively low. People who invest in a Bitcoin ATM business often find themselves with only a few competitors, which allows them to set their own prices and differentiate their services from others. This gives them a unique edge over other players in the industry, making it easier to quickly turn a profit and expand their operations.
Sure, 35k may still sound like an enormous population number, but remember that the Bitcoin ATM sector is way smaller than the already-established traditional ATM. Cryptocurrency ATMs are picking up the pace just now, so you may want to take the opportunity while the days are still slow as of this writing.
Great Passive Income?
Since the Bitcoin ATM operates on autopilot after installation, you do not have to worry about managing your business around the clock – leaving more time for your other priorities…most of the time. Primarily, you'll want to make sure that you are in line with AML/KYC compliance. As for Customer Care, you need to be active as well. After all, great customer care is what creates loyal customers. And lastly turning the cash from the machines to the Bitcoin. 
One of the most significant advantages of having a Bitcoin ATM is that it has the potential to yield high returns. The key lies in identifying areas with higher demand for bitcoin transactions; locations with high foot traffic, community hubs and local marts and gas stations tend to be especially profitable because they attract customers on daily bases and seign the machine day in and day out raises your chances of them coming back to your machine when they are ready to start their bitcoin journey. 
Overall, having a Bitcoin ATM business means that you can enjoy lower competition while taking advantage of great returns on your investments – something any savvy entrepreneur should take note of.
Bottom Line: Being a Bitcoin ATM Owner Has Plenty of Perks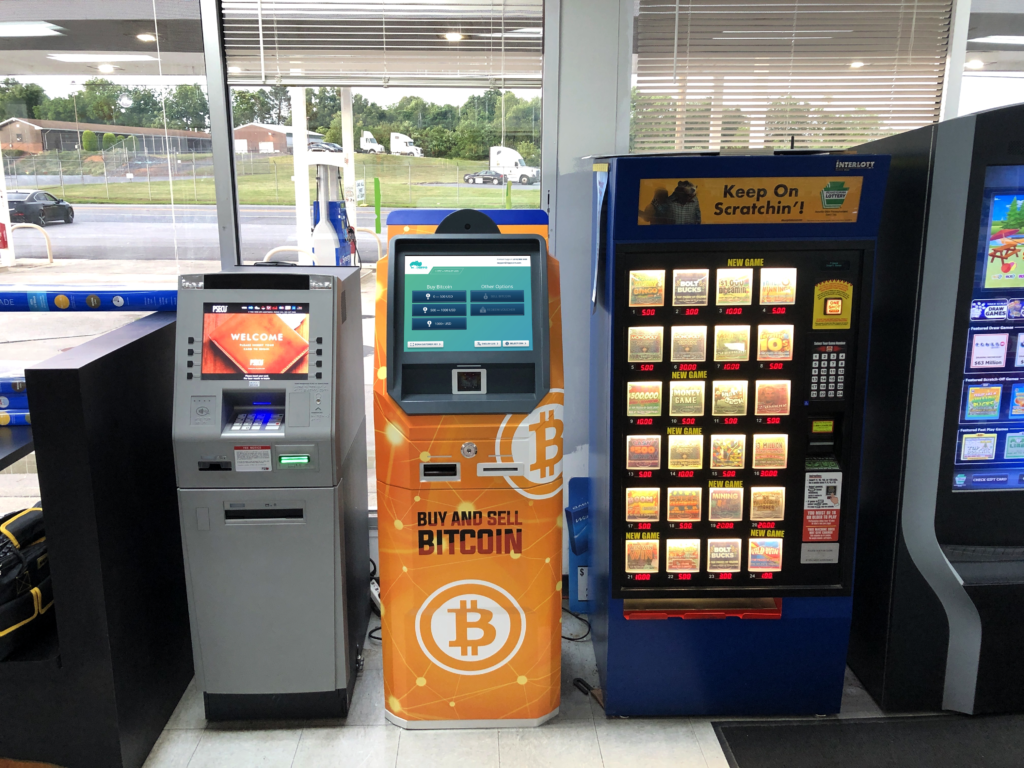 The bottom line when it comes to owning a Bitcoin ATM business is that it offers plenty of perks both in terms of potential earnings and low competition. The relatively low capital investments needed to get started, combined with the potential for sky-high returns, make this type of venture an attractive opportunity for anyone looking to make money and grow their business.
Not only does a Bitcoin ATM offer you the chance to tap into the lucrative world of cryptocurrency, but it also allows you to create a footprint in the industry and position yourself well for future expansion. 
Finally, because competition in this sector is still relatively low and there is no need for day-to-day manual maintenance or software upgrades on each machine, you don't have to worry about constantly driving to your machines so you can expand to remote areas as well. This leaves more time for pursuing other avenues and investing time in marketing – making a Bitcoin ATM even more profitable. All in all, it's very clear that there are plenty of advantages associated with owning a Bitcoin ATM business; if you're looking for an investment opportunity with great ROI and relatively low competition then this may be perfect for you.
Start Doing Business with ChainBytes Today
ChainBytes is a premium Bitcoin ATM manufacturer that produces high-quality machines with state-of-the-art hardware and software. Our company connects you with help to manage technical and regulatory compliance matters. If you're looking to expand your business into Bitcoin ATMs, or start a side-hustle contact us for more information!
Follow us on Social Media: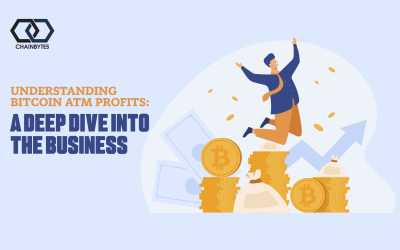 Introduction In the dynamic and rapidly evolving financial world, one revolutionary concept that has come to the fore is the Bitcoin ATM. Due to the increasing acceptance of digital currency and the growth of Bitcoin, the emergence of Bitcoin ATMs has altered how...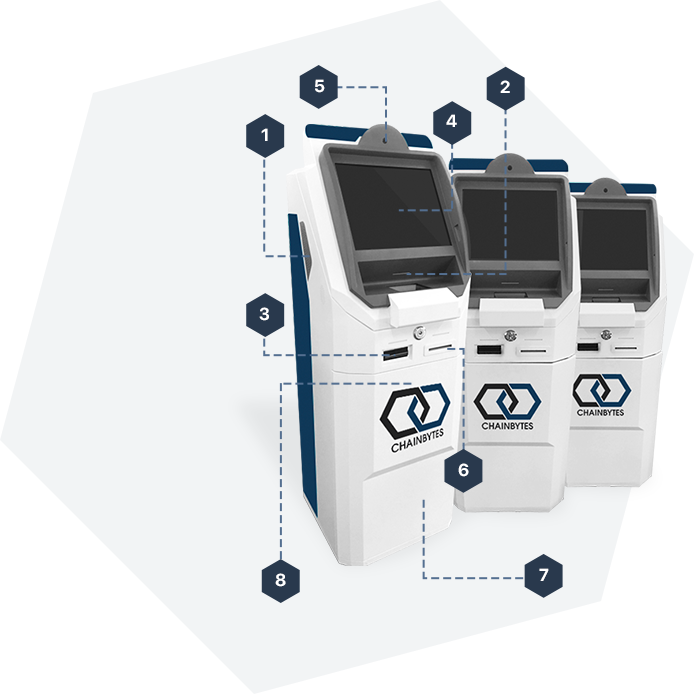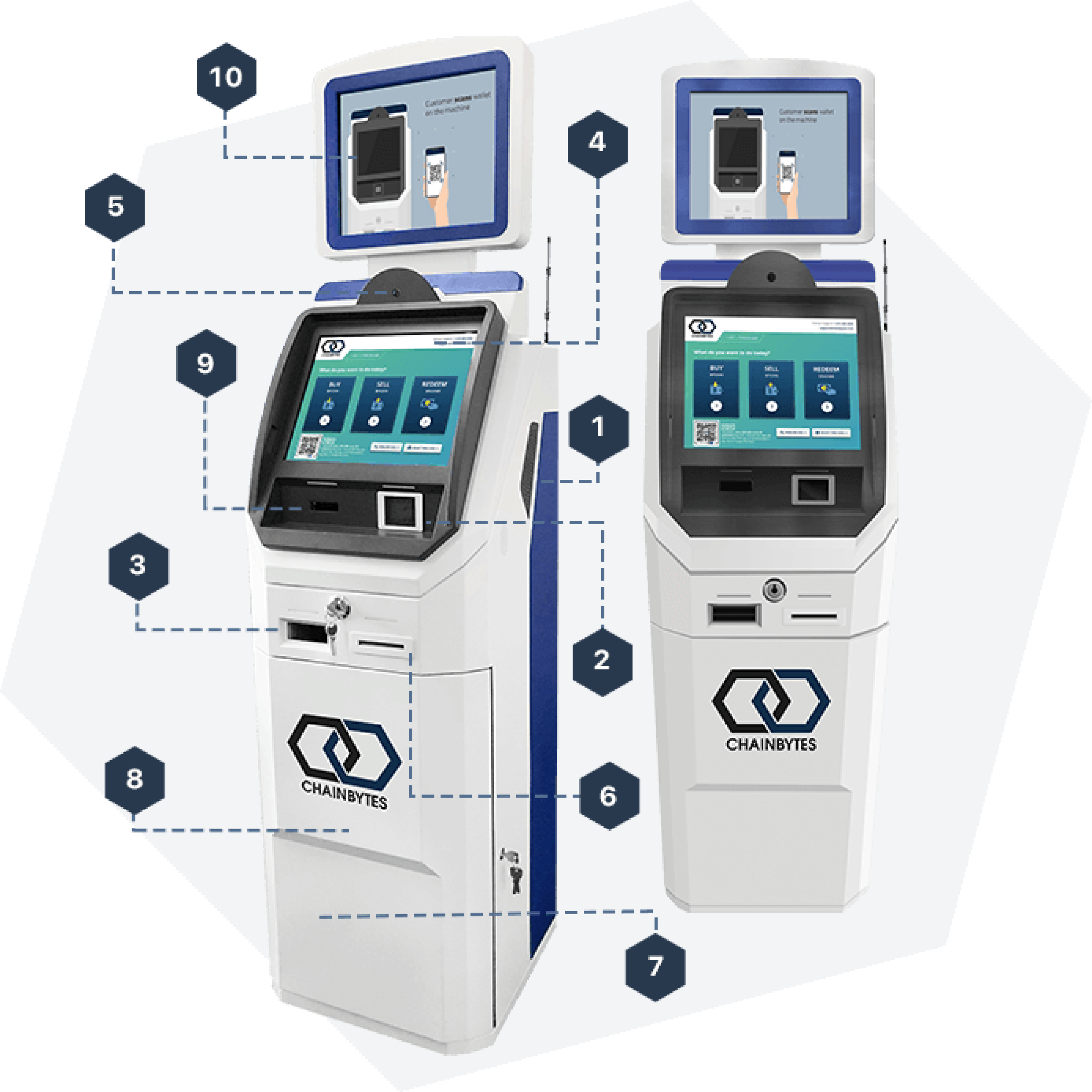 ChainBytes Universal + Top screen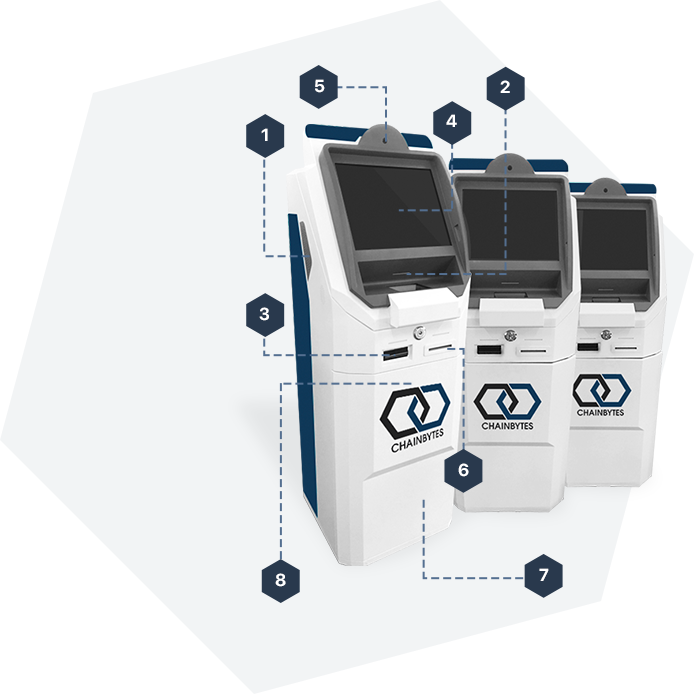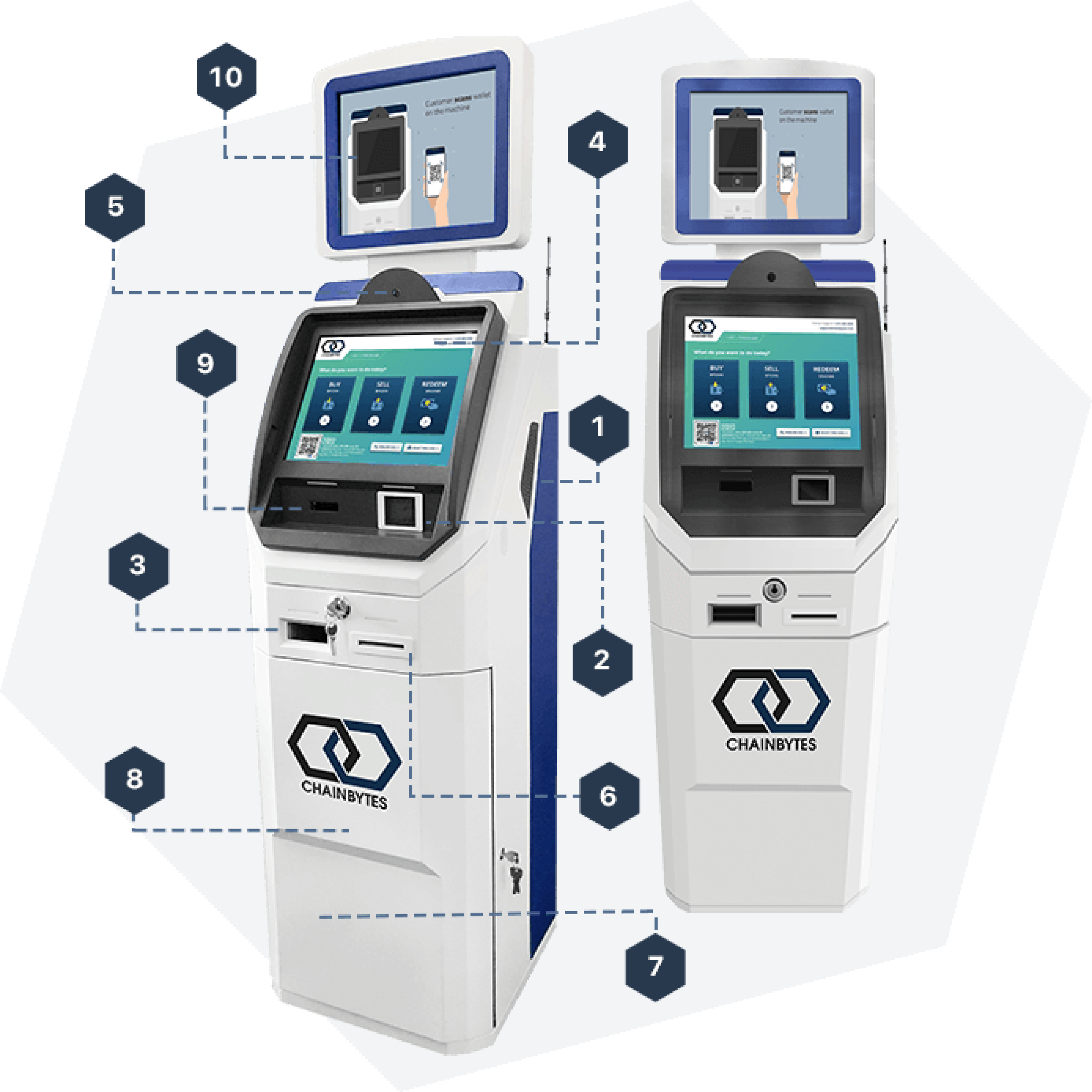 ChainBytes Universal + Top screen