A new Bitcoin ATM kiosk is now available in Quakertown, Pennsylvania, located at the Quakertown Gold and Coin store , address 404 W Broad St, Quakertown, PA 18951.
The Bitcoin ATM is located at the front of the store just inside the entrance and is available Monday – Saturday. The kiosk is servicing the entire Quakertown, Milford Square, Trumbauersville, and Richlandtown areas. 
The Bitcoin ATM allows users to buy and sell bitcoins and other cryptocurrencies on the spot. Customers can buy or sell bitcoin in minutes; the entire process is done on the kiosks. 
The kiosk is operated by Hippo Kiosks LLC, a Bitcoin ATM company based in Whitehall, Pennsylvania that serves customers in the Central and South Pennsylvania are. The company has more than a dozen Bitcoin machines in the area, available for customers in Allentown, Bethlehem, Easton, New Tripoli, Elizabethtown, Quakertown, Denver, Ephrata, Middletown, Lancaster, Harrisburg, and now Wilkes-Bare and Scranton area
Kiosk location:
Quakertown Gold and Coin
Address: 404 W Broad St, Quakertown, PA 18951.
Opening hours: Mon-Fri (9:am – 5 pm) / Sat (10am – 4pm)
Contact number: 610-508-3009
Find a Hippo Bitcoin ATM near you.  
The new Bitcoin ATM in Quakertown uses hardware from ChainBytes, a leader in cryptocurrency ATM hardware and software development.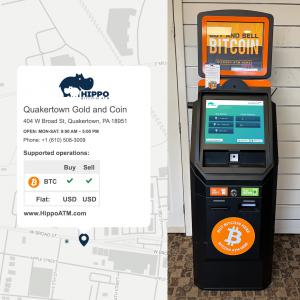 Kiosk location:
Quakertown Gold and Coin
Address: 404 W Broad St, Quakertown, PA 18951.
Opening hours: Mon-Fri (9:am – 5 pm) / Sat (10am – 4pm)
ChainBytes Bitcoin ATMs do it right!
If you are looking for a BTM manufacturer that can provide you with the right mix of all of the above, then ChainBytes might be right for you!
American-owned and operated, ChainBytes offers you premium hardware, industry leading software, and a diverse array of crypto's to choose from for buying and selling.
ChainBytes also understands the importance of customer service and makes answering your questions their utmost priority.
To learn more, contact the ChainBytes sales team at this link.
Follow us on Social Media: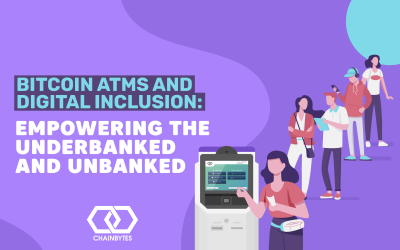 Introduction As our global financial system continues to transform, spurred by the advent of financial technology, there's a rising focus on bringing cryptocurrency to all corners of society. However, a significant portion of the population - the underbanked and...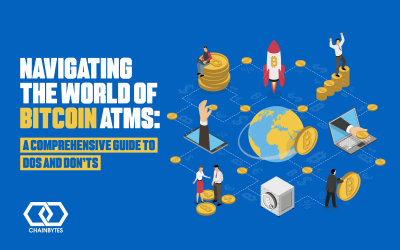 Introduction As the world of cryptocurrency expands, so does the infrastructure supporting it. Bitcoin ATMs have become one of the most sought-after services in the cryptocurrency ecosystem. With over 19,000 Bitcoin ATMs operating globally, it's crucial to know how to...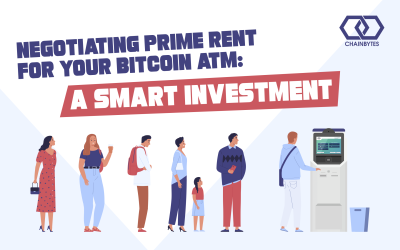 Learn about rent prices for Bitcoin ATM locations and how to negotiate the rent with potential store owners. In this article, we are bringing the best practices for renting a Bitcoin ATM location.